7 Habits that Make Parkland Buyers Successful in Today's Market
Posted by Michael Citron on Wednesday, January 18, 2023 at 1:02:12 PM
By Michael Citron / January 18, 2023
Comment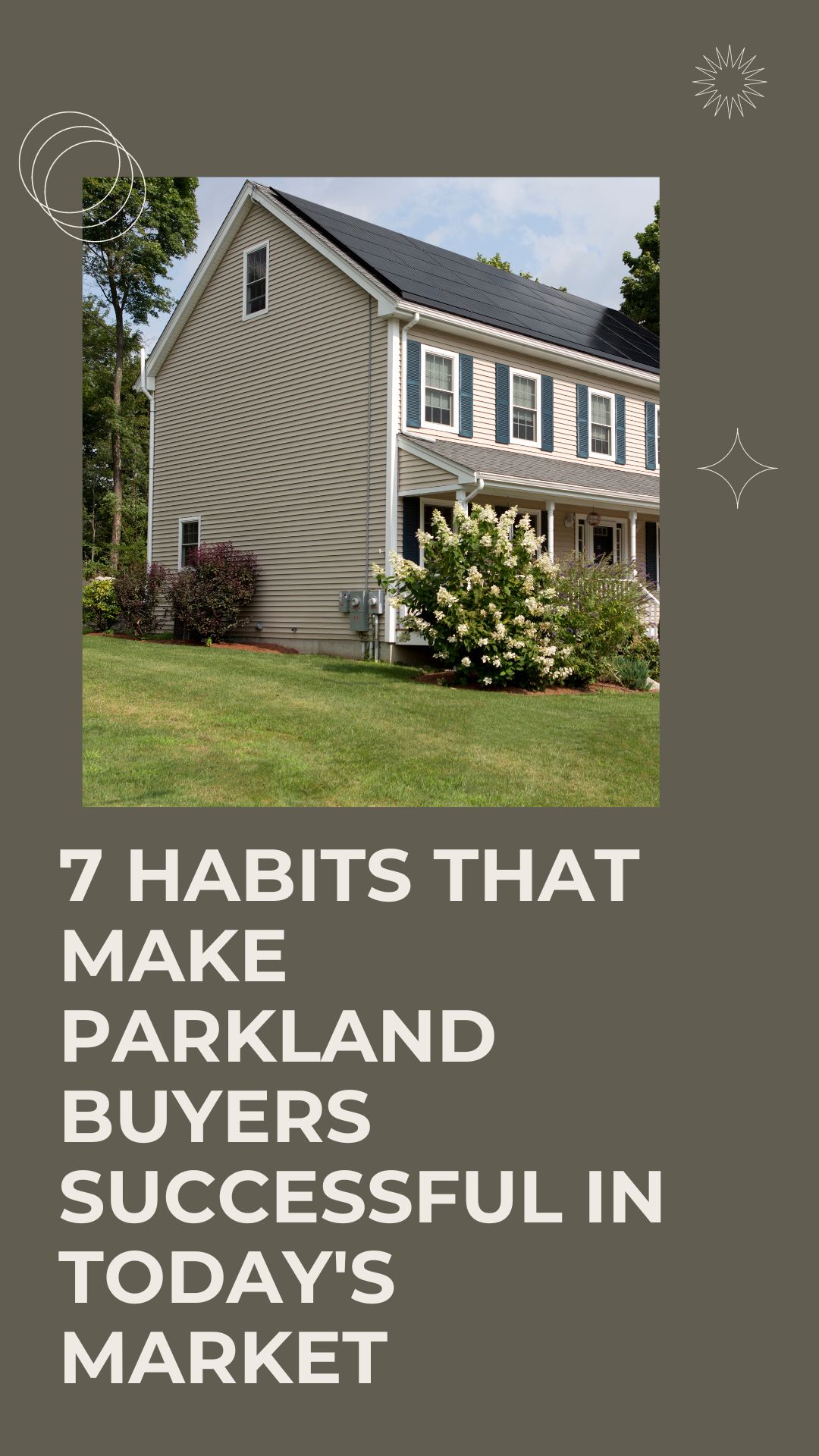 The real estate market has drastically shifted over the last three years. Mainly in the way that people are purchasing homes. Homebuying currently is very different than it has been since the new millennium began. It is now much faster paced and buyers have to employ new strategies and mindsets to be successful with a Parkland home purchase.
Here are Some Strategies of Current Successful Parkland Homebuyers
Persistence
Even with the competition in the real estate market slowing down, there is still a good amount of competition among buyers as inventory remains low. It is not uncommon for home buyers to make a couple of different offers on homes before they make one that is accepted even as fewer buyers remain in the market. Successful buyers have a mindset that they are not giving up.
Keeping an Open Mind with Location
Just a few years ago shopping for a home in a specific location such as one particular neighborhood would not feel like an impossible task. Now it is not so easy. Giving a broader border to your home search will help greatly. If you have the ability to work from home for a portion of the week this could give you the ability to search for homes in a larger area. Being open and flexible to a bigger set of location options can help you find a great home.
Ask Questions and Ask Lots
Buying a home in Parkland is no small venture. It is the largest purchase most people make in their lifetime. The best way to know you are making a large purchase of a Parkland home that you will not regret is to ask all of the questions that are on your mind. The more knowledgeable and informed you are the better. It will help you to find a home you love and are confident in purchasing.
Asking questions of your real estate agent will also help them to get to know you better and have a better sense of what you are truly looking for in a home and where you would like to be financially with the purchase.
Looking Beyond the Cosmetics
Often when you ask a home buyer about the home they are searching for it is a dream home with all of the attributes they need to make daily life function more smoothly in an up-to-date package with an amazing neighborhood.
Most of the time when dreaming about the perfect Parkland home we all think of how nice the home looks. As inventory is low finding homes in perfect condition is harder and harder. Today's successful buyers are willing to look beyond the easily changeable cosmetic appearance of a home and focus on the main structural elements to make sure the home will work for them. They shop within a budget that will allow them to make the easy cosmetic changes to get into a great home at a great price.
They are Readily Available
Purchasing a home takes plenty of time. Successful Parkland home buyers make sure that they are able to set aside the time to look at homes, answer questions, provide needed documents to lenders, answer phone calls, and do anything else that could help them get into a home.
Sometimes you may get a call that a listing you may love just came on the market. Being available to see it as soon as possible can make all the difference.
For more information on buying or selling a home in Parkland please contact us any time.