Buying Tactics to Help You Secure Your Dream Parkland Home
Posted by Michael Citron on Tuesday, January 10, 2023 at 4:33:43 PM
By Michael Citron / January 10, 2023
Comment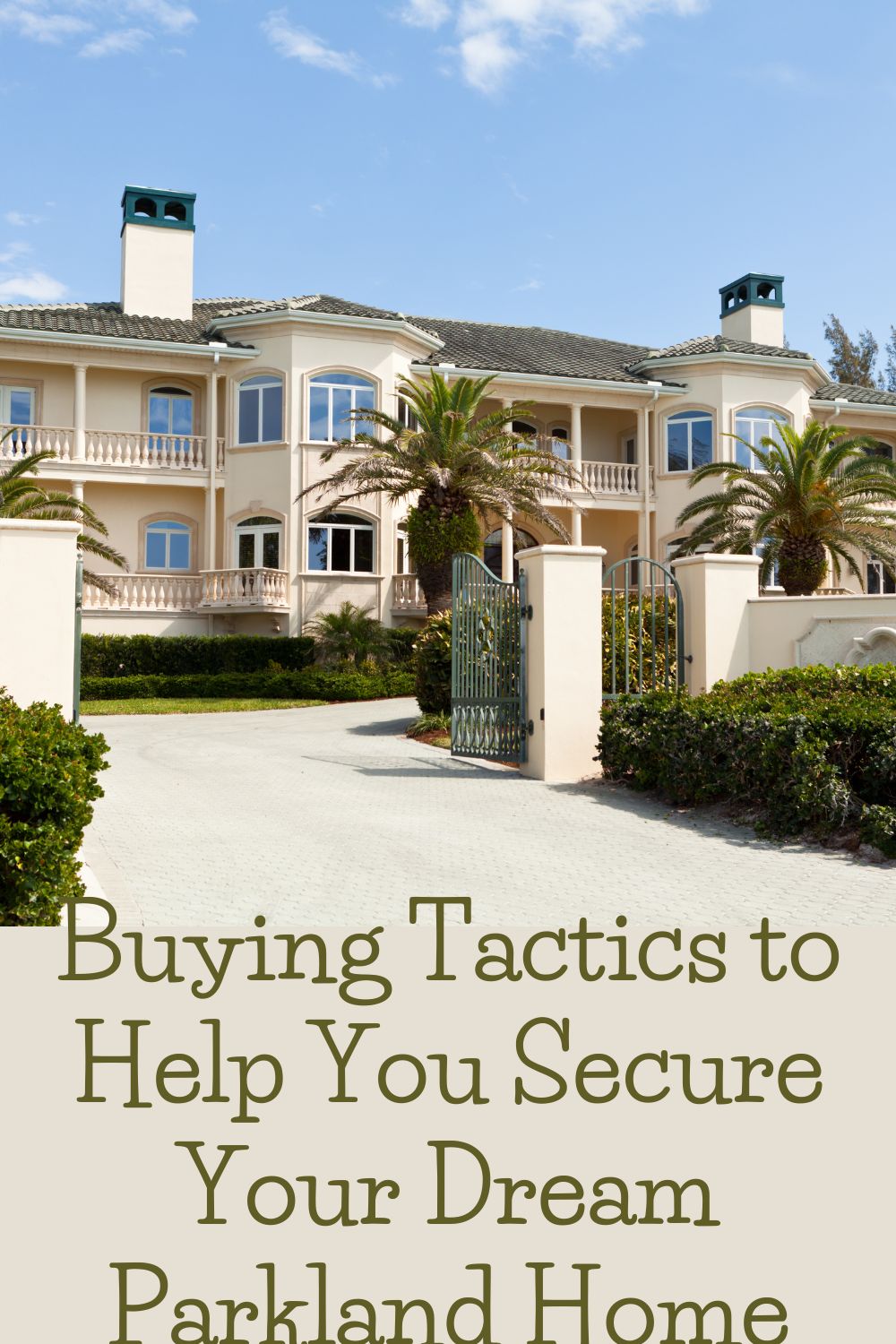 Homebuying has become an interesting adventure in Parkland Florida and pretty much anywhere in the country. For a first-time home buyer, it may seem like it is impossible to find the dream property that you actually want. You may have heard several times that if you are looking for a first home you may want to concede on some of the things you want in your home. There is a way to purchase your dream Parkland property in the next year with some smart buying strategies.
Homebuying strategies for Parkland buyers
Consider more than 20% down
As home prices continue to climb it may seem crazy to put down more than 20% on a home purchase but it could help you to get into the home you actually have been dreaming about. If you have the ability to put more money into your down payment it could be a very smart move to secure a home you love.
Not only will it help you to secure a loan it will also help give you a competitive edge in homebuying if there are multiple offers on a property. It helps to communicate that you are a solid and strong buyer.
Keep an eye on that credit score
One of the biggest determining factors in the interest rate that a lender will offer to a Parkland homebuyer is their credit score. A credit score does not tell the complete story of how reliable a borrower is but it can give some good insight into how reliable they have been with borrowed money in the past. There are some things that Parkland homebuyers can do to make sure their credit score is as high as possible. Some of these things include keeping their debt-to-income ratio low and not keeping a high balance or a high amount of debt payments.
The lower your mortgage interest rate the more home a buyer will be able to afford. In some cases with just a little less of an interest rate homebuyers have been able to afford to purchase a home that is tens of thousands of dollars more expensive.
Check online listings daily
The housing market changes rapidly and as such so does available homes for sale. Though the inventory of homes may be low everywhere including here in Parkland looking at listings daily may help you to find a home right as it comes on the market before other buyers. You might also check out listings that have been for sale for a long time or listings that are for sale by owner as often these do not get the same amount of marketing and sit on the market much longer making the ability to negotiate a more affordable price a possibility.
Work with an expert local agent
The best way to find available Parkland properties that you are searching for is to work with an expert local agent. Agents often have professional knowledge of where to find homes that meet your home search parameters. Sometimes they even get word of a home that is going up for sale before it is officially listed and this can give you an advantage over other buyers.
For more information about available Parkland real estate please contact us anytime.