Does a Parkland Seller Need to be Concerned About a Home Inspection?
Posted by Michael Citron on Thursday, April 20, 2023 at 6:01 PM
By Michael Citron / April 20, 2023
Comment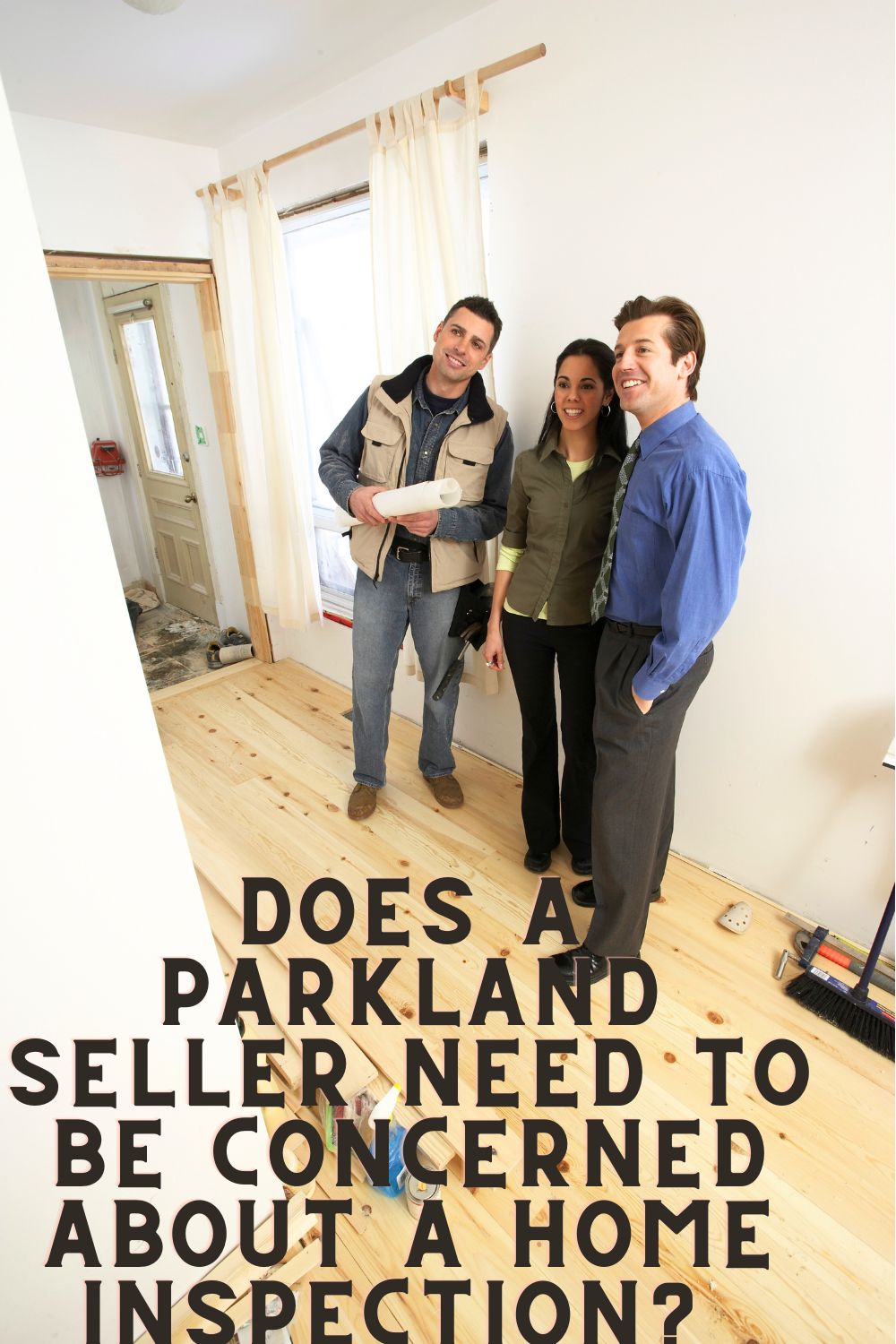 The home inspection process during the sale of a Parkland home is mostly up to the Parkland home buyer. After all, it is the home buyer that decides they would like to include the inspection contingency in their purchase offer and is the one paying for the inspection itself.
It is still within a Parkland home seller's best interest to be knowledgeable of the inspection process because it can greatly affect the success of the sale of their Parkland home.
Here is some important information about home inspections that Parkland sellers should know
What a home inspection is
The home inspection is a thorough examination conducted by a licensed professional real estate inspector of the property in the contract agreement. Parkland homeowners are able to order their own inspection before they put their home on the market for sale to get insight into the condition of their home. Most often a home inspection is ordered by a home buyer to ensure that they are making a smart and sound purchase.
The home inspector will assess the entire property and make sure that it is safe to live in. They will also compile an extensive report of all areas of the home that may have safety concerns as well as minor fixes and maybe even some cosmetic fixes just to give the potential new homeowner the most in-depth look at the condition of the home.
Inspection contingencies were waived often but are now becoming popular again
During the course of the beginning years of the pandemic, home mortgages hit rock bottom with interest rates. This brought a number of Parkland homebuyers into the market interested in finding a dream home that they would not mind spending all of their time in as several businesses were shut down. During this time the competition between home buyers was very high and buyers did many different things to try and become the winning offer on a home. The most popular was waving their right to an inspection.
Since that time competition between homebuyers is still happening in Parkland but it is not the crazy intense competition that we saw through the years 2020 to 2022. Now the competition has cooled and the rate of home sales has slightly slowed down in Parkland (meaning days on market) many homeowners are making sure to include the inspection contingency in their purchase offer again.
Research has shown that across the country 95% of home buyers are requesting a homebuying inspection. As a result of inspections, 67% of buyers are coming back to the negotiation table to take care of needed repairs. 95% of homeowners selling their homes are making updates and repairs prior to listing their homes.
More home sellers are preparing their homes to sell for top dollar before listing
When homes were flying off the proverbial real estate shelves a couple of years ago home sellers did not pay too much attention to making sure their homes were picture-perfect because they were selling at a crazy pace. Since then the market has taken a bit of a change and sellers are now realizing the importance of making sure their home is in great condition in order to sell for the best price possible.
Research from data gathered from homes selling across the country has shown that the average amount homeowners spend to prepare their homes to sell was about $14,163. Parkland homeowners are realizing that with inspection contingencies remaining in purchase offers it is a good idea to take care of as many items for repair as possible before listing their home.
Of course, the best strategy to get your home ready for a successful home sale in Parkland is to talk with a local real estate agent in Parkland. An agent can help you to discover the best features of your home and the best strategy for getting it ready for in-person showings to appeal to its next owner.
For more information on selling your Parkland area home please contact us anytime.