Don't Make These Curb Appeal Mistakes When Selling Your Parkland Home
Posted by Michael Citron on Tuesday, February 28, 2023 at 4:41:10 PM
By Michael Citron / February 28, 2023
Comment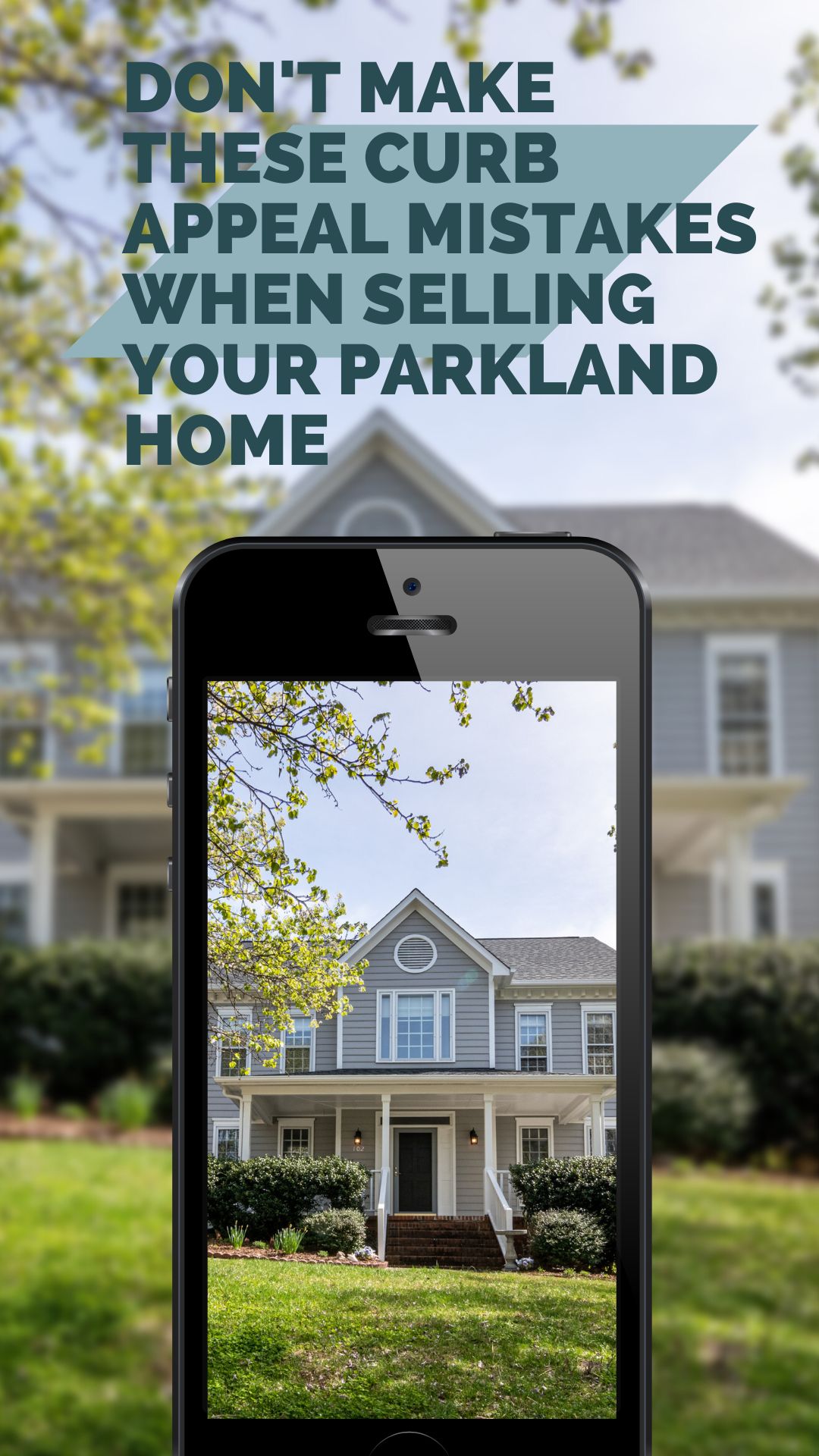 The curb appeal of a Parkland home plays a significant role in its success in selling quickly and for the highest amount possible. Often when Parkland buyers are looking at homes online or driving around in search of for sale signs, the outside picture of the home is the first they see.
This means that the outside of the home is the area where first impressions matter the most. Many studies conducted about the effects of curb appeal have shown that if a buyer is not fond of how the home looks on the outside they do not care about anything it may be holding on the inside and will move on to the next property. Unless the buyer is hoping to find a fixer-upper at a cheaper price.
Here are Some Curb Appeal Mistakes Not to Make
Neglecting the Landscape Maintenance Even in the Off Season
Outdoor landscaping should be well-groomed all year long when you have your home listed for sale. Even if it is a colder or stormy season, your landscaping should at least be well-trimmed and show at least a few pops of greenery.
If you have plant pots that are empty they give the message of barren and dead. it is a good idea to store them away in the potting shed or grab some live plants to communicate life and vitality.
Leaving Living Spaces Empty
Most yards have areas in them meant to be used as outdoor living and entertaining areas. Most often this means a place to keep some outdoor furniture to enjoy the space. Unless you live in a location that has a few feet of snow (this is not us here in Parkland) you want to make sure you are staging areas like decks and patios with at least a few pieces of outdoor furniture.
Show off the potential of these areas. You want buyers to get excited about the potential for enjoying the yard. it is hard to do this with a large empty slab of concrete. Even just setting up a simple picnic table will help a buyer envision how they might use the space and get excited about it.
Cleaning Up Tools and Toys
In the same way that it is important to make sure personal belongings are picked up and put away inside the house when someone comes to look at it, it is important to clean up clutter sitting around the yard. Pick up yard tools, and outside toys, and think about putting away extra stuff that feels too personal or like clutter.
Not Cleaning the Front Entrance
Making sure the front entrance of the home is meticulously clean is important. The fresher your front door area the more welcoming and new it feels. Give it a good sweep, make sure the light fixtures are free of spider webs and consider pressure washing if the home looks a bit dingy. It is also a good idea to make sure leaves are raked and walkways are free of debris. The cleaner the home the better impression it will make.
For more information on getting your Parkland home ready to sell please contact us any time.