Free Parkland Library Events for Kids in Summer 2023
Posted by Michael Citron on Wednesday, June 28, 2023 at 8:13:19 PM
By Michael Citron / June 28, 2023
Comment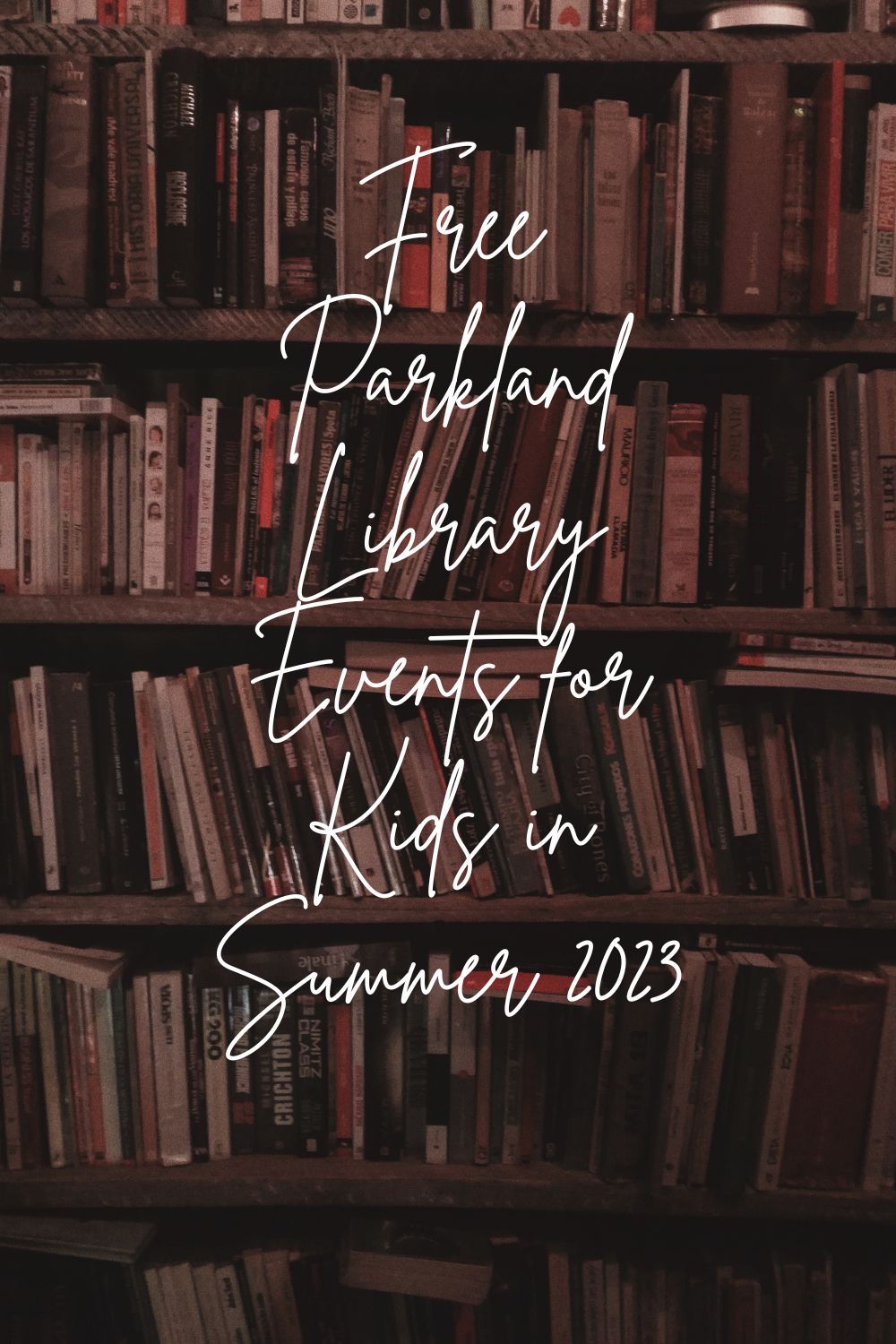 If you live in the city of Parkland or are considering a move to Parkland it is always fun to discover things to do and events going on so that you can get involved in the community. This summer the library is hosting a series of free events for kids (and some for adults as well as some events for adults to enjoy with their kids).
Checking out what is going on at the library can be a fun way to keep kids' minds active in the summer and help them to meet new friends their age. It can also be a fun way to meet up with friends for something to do.
Free Events for Kids at the Parkland Library in Summer 2023
Summer Reading Club
This is an event for people of all ages with a Parkland Library card. Each person that registers for the reading club age 2 and above will receive a small gift. All you need to do to take part is keep a log of the books you read. The more books you read the higher your chances of winning a prize. Earn prizes throughout your summer reading journey.
Summer Reading Buddies
On Tuesday, July 11 at 11 in the morning kids aged 5 and older are welcome to come read with a buddy. It is a program that partners high school kids with younger children to help the younger ones gain reading skills. Kids hoping to read with a buddy can bring their own book or choose one at the library.
Graffiti Art
July 11th there will be two classes, one for kids 6 to 8 and one for kids 9 to 13. Younger kids will have class at 12:30 and older kids will start at 1:30. Students will learn the skill of bubble lettering and turning their lettering into a piece of graffiti art.
Summer Story Time
This is a fun story time at 11 am on July 13 full of more than just a story being read to your littles aged 3 to 6. In addition to a story will be songs, finger plays, crafts, and more. Storytime is a weekly event at the library and is always a fun time to get young ones out of the house and learn on many levels.
Reptile Show
This is for kids 5 and older on July 13th at 3 pm. The group Prime Time Critters will visit the library and educate kids while entertaining them with a variety of reptiles and amphibians. It will be fun and also have some opportunity for interaction with the animals.
Family Yoga
This is a fun time for parents and little ones aged 2 to 5 to enjoy the practice of yoga. It is a fun way to introduce the physical fitness routine to young kids. Yoga Love Connection will be hosting the class on Tuesday, July 18th at 10 am and again at 11 am.
STEM with Mad Science
This class is entitled "Matter or Fact" and is for both kids in grades 1 to 3 and kids in grades 4 to 6. Each age group has its own time to explore molecules and the force that holds atoms together. They will be able to mix up their own Mad Science Putty to take home. Younger kids can enjoy this class on July 20th at 2 pm and older scientists at 4 pm.
Cartooning with Cory
This class is for kids 7 and older on July 24 at 3 pm. Cory Laub a local cartoonist will teach kids to draw their favorite characters and entertain them with fun facts about the profession of animation and play comic book trivia.
Legos at the Library
This event is actually called Books and Bricks. It is for kids age five and older to enjoy stories and some time with legos at the library. It will take place on July 27th at 3:30 pm. It is a fun time to build Legos with new friends or just build on your own while hanging out with friends.
Zumbini
This is a class for the youngest library lovers from newborns to age 4 years old. The class will be on Thursday, July 6th at 12:15 pm. The class is a mixture of music, dance, and educational tools to help with parent-child bonding in a short 45-minute timeframe. It combines musical fun and early childhood development learning with the fun exercise of Zumba.
Therapy Dog Visit
Come meet the sweet therapy dog Dutchess between 2 pm and 2:45 on July 6th. Dutchess is ready to meet sweet kids that would love to pet her or need some time with a calm furry friendly face. This activity is for children aged 3 and above.
Important Information to Know for All Summer Library Events
All of the events at the library come at no charge to enjoy, but they do require that each child planning to attend (or adult when applicable) be registered. You can register online at the Parkland Public Library. To be able to register a person must have a current Parkland Library Card
Applying for a Library Card
All Parkland residents age 5 years and older can apply for a library card. Kids aged 5-17 need to have a parent or guardian's signature and a parent's ID to receive a card. Adults aged 18 and older must have proper ID and a valid Parkland address with proof for a free library card. anyone outside of Parkland may apply for a Parkland library card with a 100.00 annual fee.
If a person teaches at one of the Broward County Schools in Parkland, the private schools, or the preschools they may apply for a card at no charge. If the teacher does not live in Parkland this card will expire on August 15th every year. Business owners in Parkland may also apply for a free library card.
For more information about living in Parkland please browse our blog. For help buying or selling a Parkland home contact me any time. I am here to help you find a Parkland home you will love.