Fun Summer Activity for Parkland Kids: Spitfire Farm Horse Camp
Posted by Michael Citron on Thursday, June 1, 2023 at 6:49:02 PM
By Michael Citron / June 1, 2023
Comment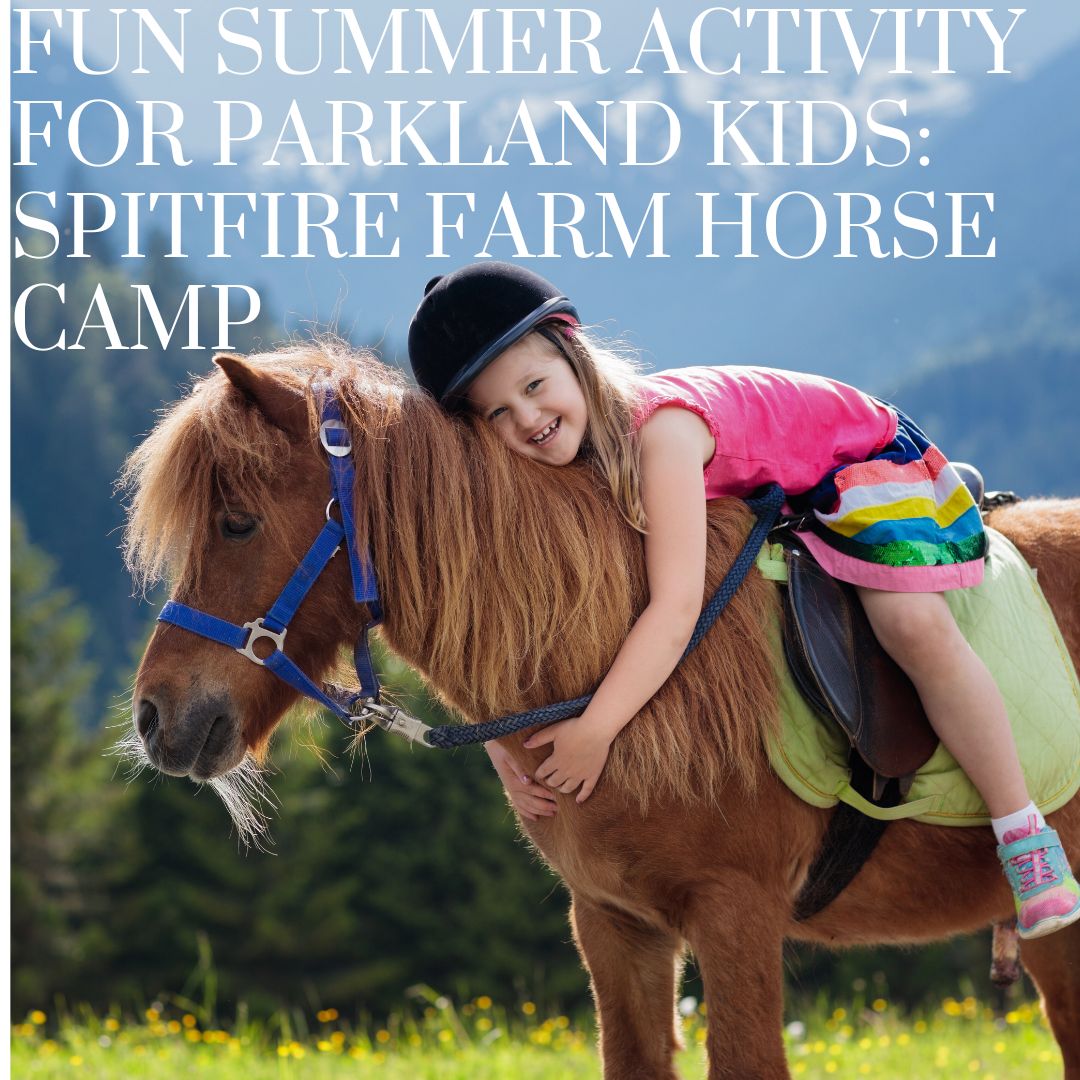 Whether you have lived in Parkland your whole life or are new to the Parkland area, or may be considering a move to Parkland you may be looking for fun new activities for your kids to do when school is out this summer.
If your kids love the farm or horses then heading out to Spitfire Farm horse camp in Coconut Creek is a great way to keep your kids active and engaged while they are out of school. Spitfire is located in a premier equestrian facility that houses 36 horses on 5 acres offering a fun and unforgettable summer camp available to school-age children six years old and above.
The owners of the camp are Ejola and Paul Kirk. Ejola is a mother of four herself and knows the importance of providing fun and engaging activities for children during the summer months. The camp at Spitfire Farm gives kids the opportunity to learn about the parts of a farm and how to care for horses. It also provides fun activities including scavenger hunts, tag, nature walks, an air-conditioned clubhouse with organized activities, and 5 acres to explore. It offers great experiences for beginning riders to the most experienced horse lovers.
What to bring to camp
The number of campers is kept fairly small to ensure that each camper will get hands-on experience and plenty of help and attention from camp staff. Campers are asked to wear long pants and close-toed shoes as well as bring a change of clothes, some sunscreen, a sack lunch, and some water or a sports drink. Children will be placed into groups depending on their age and skill levels to give them the best experience in riding lessons and horse care.
Camp dates
Camp is offered in weeklong sessions beginning June 5 and running through August 11, 2023. There is a before-camp care program between the hours of 8 and 9 AM as well as an after-camp care program between the hours of two and five for an additional added fee to help parents who are still working traditional schedules during the summer.
Each camp week will cost $475 and additional siblings will have a 10% discount. If you sign up early you can save $25 per week with the early bird discount. Filling out an inquiry form will help to save your child's spot. The farm is located at 4201 Vinkemulder Rd. in Coconut Creek.
One of the best ways to get to know the community is to get involved in programs in and around the town you live. Signing your kids up for summer camp not only keeps them entertained it also helps them to make new friends and meet new people in their area.
For more information on living in Parkland including all available Parkland real estate don't hesitate to get in touch with us anytime.