Home Decorating Mistakes that Age Interiors
Posted by Michael Citron on Tuesday, February 14, 2023 at 9:59:05 PM
By Michael Citron / February 14, 2023
Comment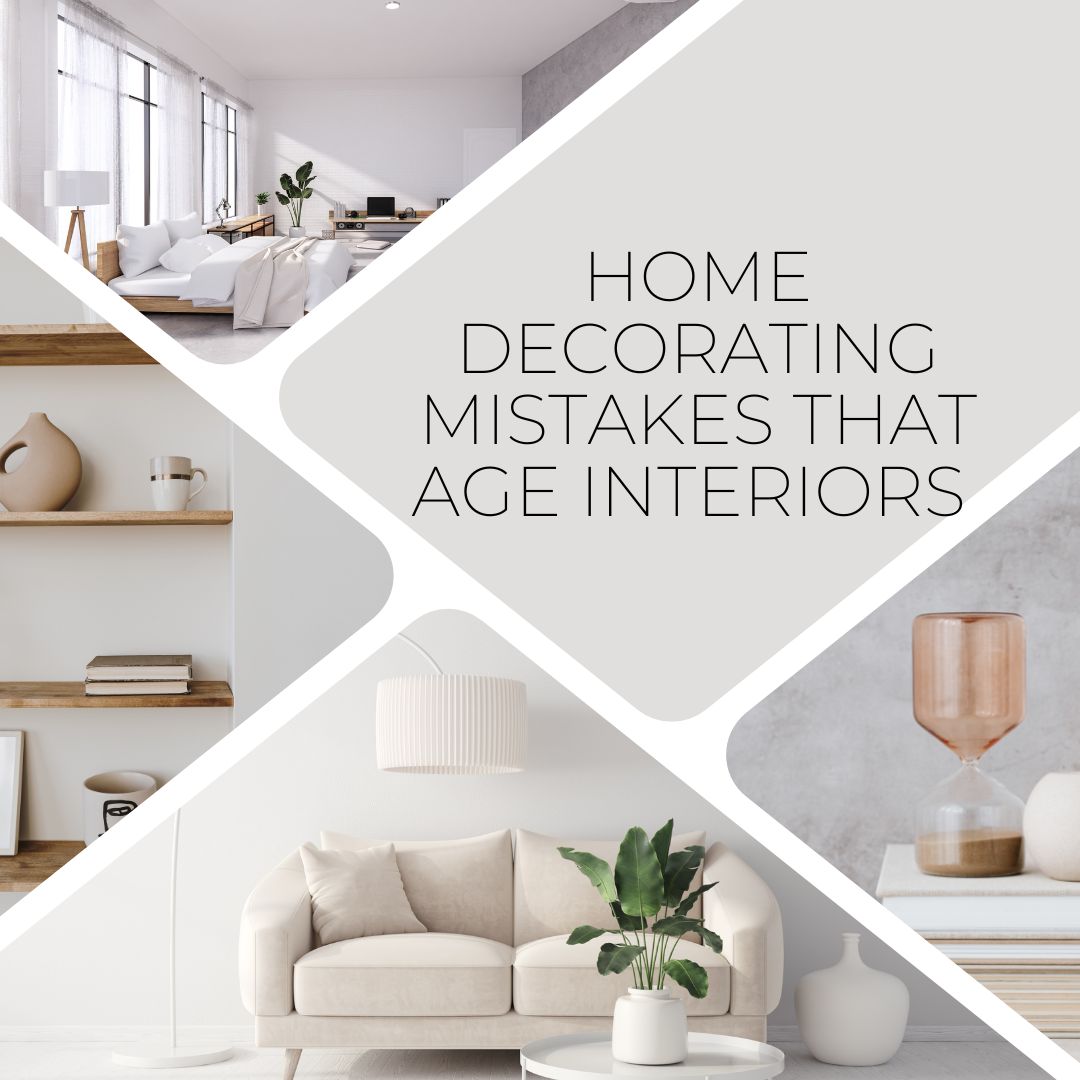 Even the highest-end interior decorating efforts can make a home look dated and tired over time. While home design elements can be cyclical just like fashion and come back around after several years some classic design blunders can quickly make a home feel outdated. For example, some vintage items like mid-century modern items have made their way back into the trendy design but using them in the wrong ways can still have your home feeling left in the past.
It is easy to tell how some items are dating a home like the never-coming- back popcorn ceiling or parquet floors. But there are some current mistakes homeowners are making in their design that can make their home feel like it needs a refresh. Here are some current design mistakes according to interior decorators that make a home feel like it needs a refresh.
Tan exterior
One of the best ways to bring curb appeal to a home especially right now is with bright modern exterior paint colors. It is often advised that you choose a home color that is neutral but going for the most neutral color will set you back as well. Painting the front door a bright pop of color will also help to bring life and interest to the front of your home. This is especially eye-catching if you are taking professional pictures to get your home ready for sale. The front door of a home is like the centerpiece of its exterior.
Extravagant light fixtures
Overly ornate light fixtures in spaces such as the bathroom were once a trend but are now showing a home's age. Instead, it is best to go with understated hardware the most popular currently is matte black. Simplicity is key especially when it comes to bathrooms and light fixtures.
Super old appliances
Appliances that have been around for 10 years or more instantly stick out like a sore thumb in a home. This is especially true when a buyer is walking through to take a tour and old appliances can mean buyers walking away or wanting a homeowner to negotiate a price reduction to account for the need to replace them. It also instantly pulls down the rest of the design in the kitchen even if it is up-to-date.
Nothing but gray interior
A very popular TV design show that flipped houses into made-over things of beauty saw people rushing to the store in droves to purchase everything they could find in shades of gray. But a room that has every single thing in shades of gray quickly feels drab or like you have walked into some sort of weird black-and-white TV show. Having every single item in a room in a shade of gray can bring down the mood quickly and make it feel old. It's time to get rid of all those gray tones. Break them up with a couple of popular bold new colors such as blues and greens.
There are several quick and easy things that are surprisingly budget-friendly you can do to your home to quickly update it and make it not feel so tired. This is especially helpful if you are getting ready to list your home for sale. The more clean and up-to-date your home feels the more interest you will have and the better success of selling for top dollar.
For more information, on real estate in Parkland and surrounding areas, please contact us anytime.