How Much Access Should Parkland Home Sellers Give Potential Buyers to Their Home?
Posted by Michael Citron on Wednesday, March 22, 2023 at 2:02:43 PM
By Michael Citron / March 22, 2023
Comment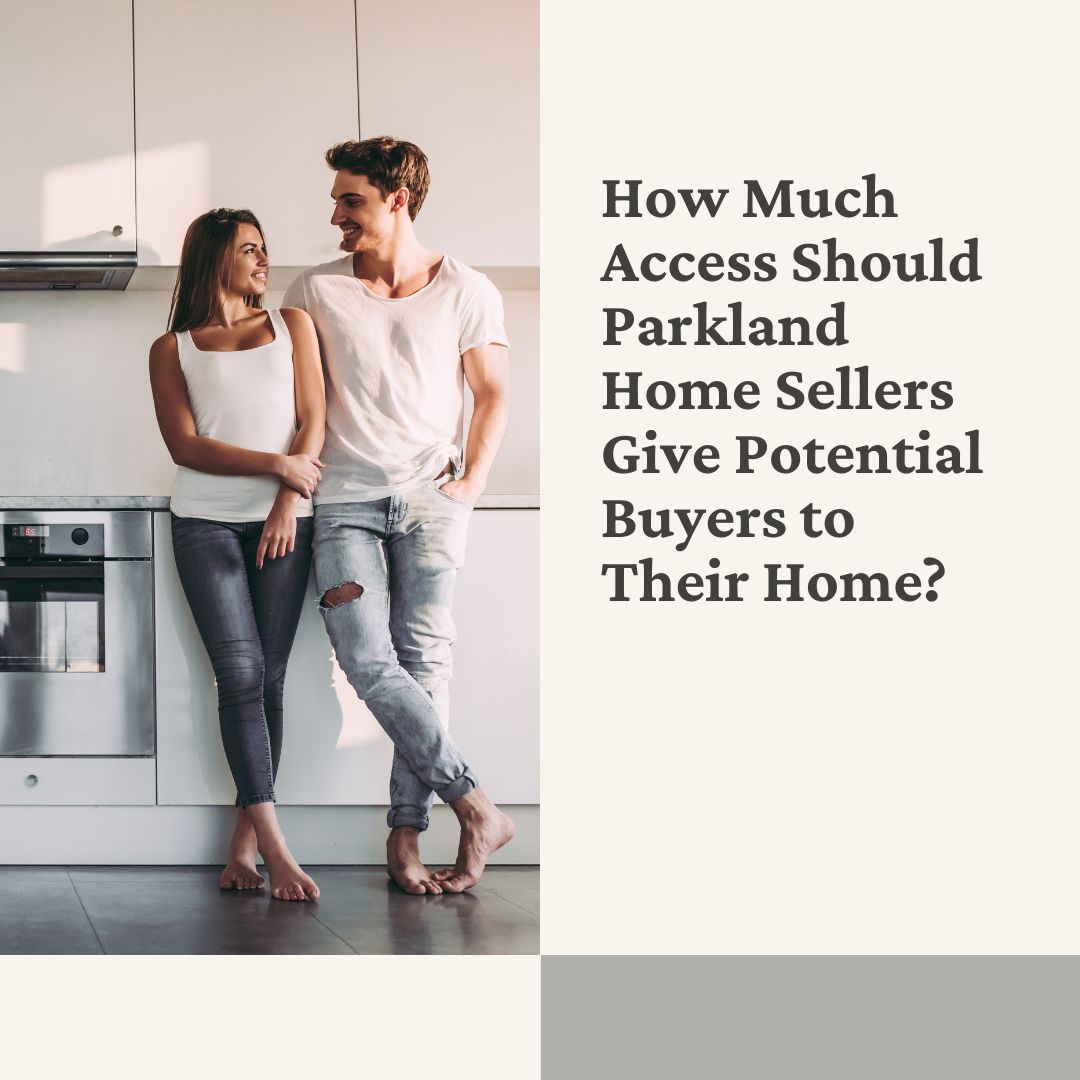 Spring is the traditional peak real estate season in Parkland and all across the country. Deciding to sell your home in the spring of 2023 can be successful as sales are beginning to pick up a bit. Selling a Parkland home right now could bring a successful sale for top dollar.
A common question asked by experienced real estate agents of home sellers is their preference for allowing potential buyers to access their homes for showings. During the pandemic, many people were looking at homes through video feeds or purchasing only through pictures from online listings. Now as things have shifted more Parkland buyers are hoping to get into the actual home to see it before they purchase it.
Real estate market conditions have shifted
As the market has changed and slightly tipped back towards buying power with a larger selection of inventory and fewer buyers looking for homes buyers are not in such a rush to put an offer on a Parkland home. Buyers are taking more time to look at the increased options even though the market is beginning to heat up again.
Providing access to your home to potential buyers
With sales taking more time an increased number of Parkland homebuyers are hoping to see homes in person and as such Parkland home sellers will want to make sure they carefully decide on how flexible and accessible their home will be for showings.
Here are five types of access traditionally offered when putting homes up for sale
Limited access
This is the most restricted access and could mean that you are only willing to open the house for showings on certain days and at certain times. This can be difficult to get a larger number of buyers into the home but if it's all that works with your lifestyle and schedule an experienced agent can still work around it to get your home sold.
Appointment only
This means that agents will have to set up private showings in advance instead of calling asking for access to the home because they are right down the street. Sometimes this does not always mean it won't happen though. This helps a homeowner to have a bit of time to prepare and adjust their schedule to be out of the home while making sure the home is tidy and ready to go.
Asking for a phone call notice
This means you are willing to open your home for a showing as long as you receive a phone call with a heads-up that a realtor is on the way and an estimate of how long it might take before they get there. This allows the most flexible access to your home and it can get hectic at times but could also mean more buyers and a chance at a quicker sale.
Lockbox on the door
Most often with any type of access, a realtor will ask if they can place a lock box on the door to help provide access to buyers' agents to get into the home by pressing a code and retaining the key from the box hanging on the front door knob. Some home sellers may allow buyers' agents to access this lockbox without any notice but this might only be a great idea if the Parkland home is not currently occupied. If you are still living in the property while selling it this is a good idea but should be paired with one of the other access strategies.
A good thing to consider is that the more often you make your home available for interested buyers to see it the higher chance you have of the right buyer coming in at a quicker pace and making an offer on the home. It also increases the chances of receiving more than one offer.
For more information on selling your Parkland home please contact us anytime.