How the Current Real Estate Market is More Beneficial for Parkland Buyers
Posted by Michael Citron on Wednesday, January 4, 2023 at 2:00:25 PM
By Michael Citron / January 4, 2023
Comment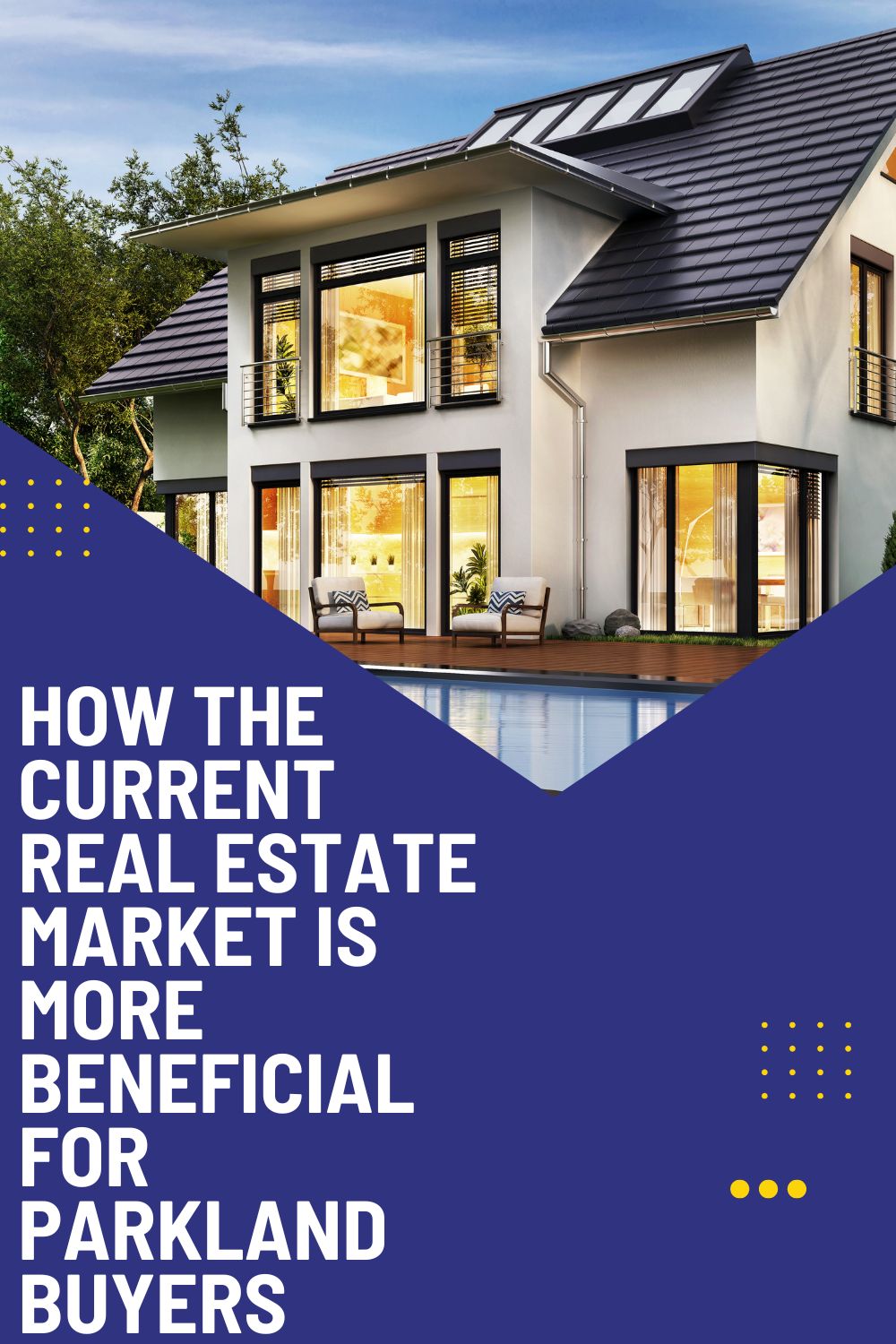 The crazy low inventory paired with very low-interest rates brought a swarm of buyers to the Parkland real estate market during the pandemic. This may have led to some Parkland home buyers holding off on their home search because competing with a handful of other buyers for the same property felt too intense.
Currently, the crazy competitive market that was highly favorable to sellers has since begun to balance out a little more and come back around to be more favorable toward Parkland homebuyers.
Here are two favorable ways real estate has changed to benefit Parkland buyers
Contingencies are remaining on purchase contracts
In the last two years, buyers in Parkland and all over the country were employing strategies to help them get an edge over other buyers in the competition for the same home. It was very common for homebuyers to waive standard purchase contract contingencies like appraisals and inspections to help gain an advantage and catch a home seller's interest to help them win and be the accepted contract to be able to purchase a home.
It was very common for many buyers to risk not having an inspection conducted on a home in order to be able to purchase one. Recent data from the National Association of Homeowners shows that there are fewer buyers waiving standard contract contingencies like appraisals and inspections. And more sellers are now accepting contracts that have held onto standard contingencies in home purchases. Real estate is still technically a seller's market but it is definitely more promising and less competitive for buyers.
Higher likelihood of help with closing costs
In previous years before Parkland's market turned into a strong sellers' market it was not uncommon for a home seller to offer to help with a portion of closing costs to help finalize a home purchase. This was extremely rare over the last two years as sellers had most of the negotiation power in Parkland home sales.
Realtor.com constantly conducts surveys and recent data from one of their surveys has shown that 32% of home sellers across the country paid some or all of the closing costs in the home sale. This is a negotiation tool that is being used more often in Parkland and all over the country.
It is good for buyers to realize however that there can be limits placed on closing costs contributions by a mortgage lender and they can also be varying by your particular location. It is good to be aware of the amount of contribution help you are able to take on as a home buyer with the particular mortgage loan you plan to use for your home purchase.
If you have questions about the current state of the real estate market in Parkland or would like more information on available Parkland homes for sale please contact us anytime.