How to Avoid Expensive Surprise Home Repairs
Posted by Michael Citron on Wednesday, May 24, 2023 at 5:45 PM
By Michael Citron / May 24, 2023
Comment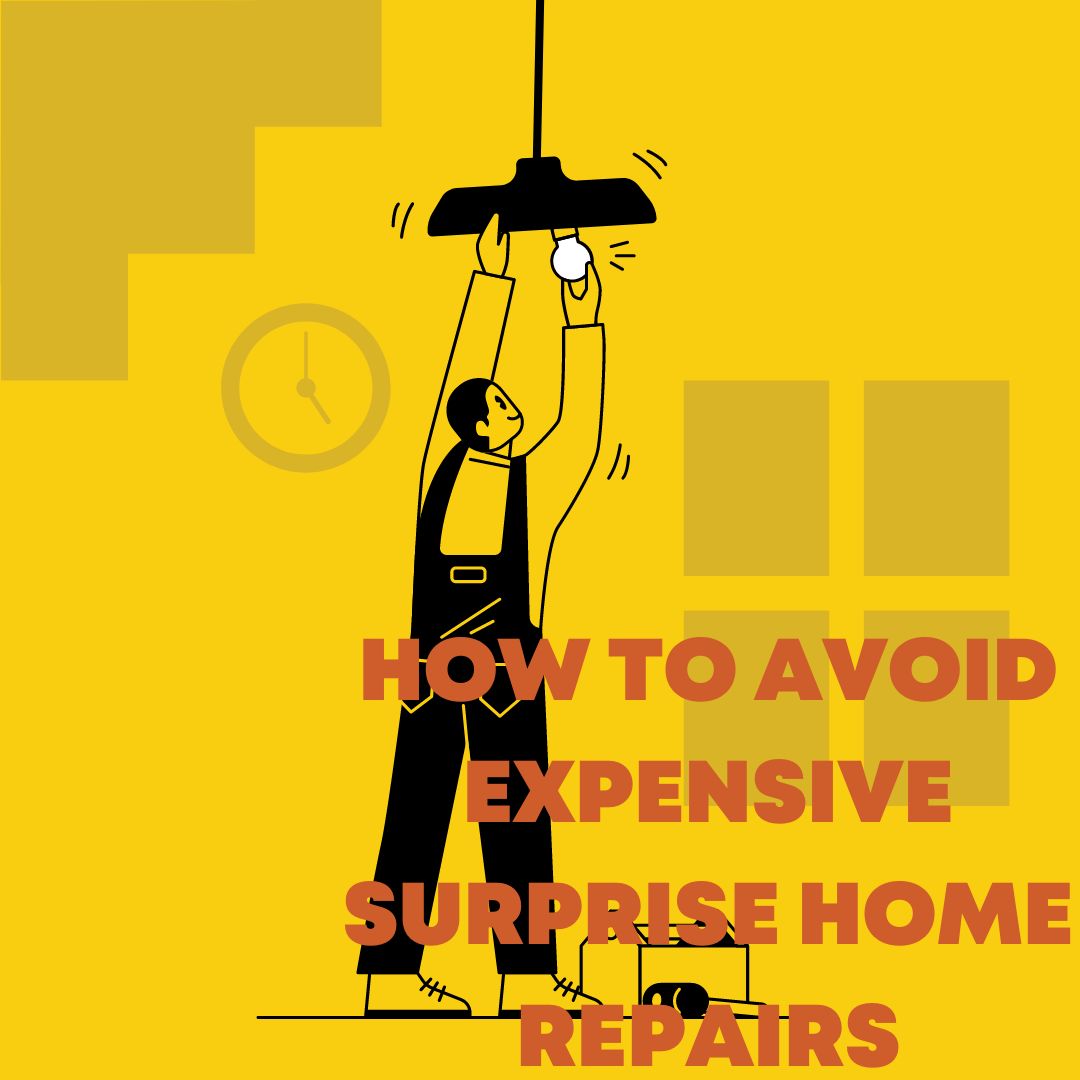 No matter the type of Parkland home we purchase be it brand new or aging, whether it was well taken care of or neglected when you purchased it your home is going to need routine care and maintenance.
Numbers have shown that the cost of maintaining a home has increased as the price of home repair materials has not avoided the grips of inflation. Data collected by the website Angi found that the average household has spent around $12,904 on home-related projects in the year 2022. Further details into this data collected have shown that $8,484 of those dollars or spent on home improvements/repairs and that $2467 or put towards home maintenance.
It can be pricey to keep your home in top condition and it is a good idea that every homeowner set aside savings for home improvement costs. But there are some ways to help avoid paying an arm and a leg on home replaced time is it in Parkland home.
Tips for saving money on parkland home repair maintenance
Be proactive
If you see something in your home that you feel needs some attention don't ignore your feeling. It is always better to be overly safe than sorry. The best way to avoid paying out for a huge repair is to check on things when they are small. Being proactive instead of reactive when you see an issue will often save you from larger repairs and paying out more money. It is especially important to be very diligent with anything involving water, anything with electricity, signs of pests, small HVAC issues, and things of the like.
Be diligent with routine maintenance
Everything you purchase will need upkeep and care. In the same way that you would wash your clothes when they get smelly or dirty, it is a good idea to take care of items around your home. Making sure to routinely maintain your home will help to prevent items from being overworked and breaking down. The most important areas of your home to maintain include plumbing, irrigation systems, septic systems, HVAC systems, appliances, and general inspections of large moisture systems in the home.
Be smart about DIY projects
There are many simple fixes and some improvements that homeowners can make to their homes on their own. Sometimes Parkland homeowners get in over their heads and think that they can perform a repair or improvement on their own when calling in a professional would save time and money because a repair is too big and they end up having to call one anyway. If you are unsure of how to do something and do not have professional advice it is time to call a professional for help.
Shop around for bids on improvement projects
If you are planning any home renovations or improvements it is a good idea to interview several trustworthy contractors to make sure you are getting not only great professional help you can trust but the best price possible for that help.
If you are purchasing a home don't skip out on the inspection
As the real estate market in Parkland shifts more home buyers are retaining their right to an inspection as compared to more competitive buying days. However, there are still some homebuyers that are waiving their right to inspection to try and get the winning offer on a home. Unless you are a professional well-versed in the condition of a home yourself it is always best to have an inspection. The inspection gives you a true insight into the home's condition and can save you thousands of dollars by knowing what to expect from your home purchase.
Taking care of your home helps to retain its value and save you money on costly repairs over the life of your home. It is always best to keep up on maintenance and have a proactive approach to repairs to keep your home in its best shape and retain its best value.
For more information on buying or selling homes in Parkland and surrounding areas please contact us anytime.