Installing a Drought Friendly Gravel Garden at Your Parkland Home
Posted by Michael Citron on Tuesday, May 9, 2023 at 6:05:05 PM
By Michael Citron / May 9, 2023
Comment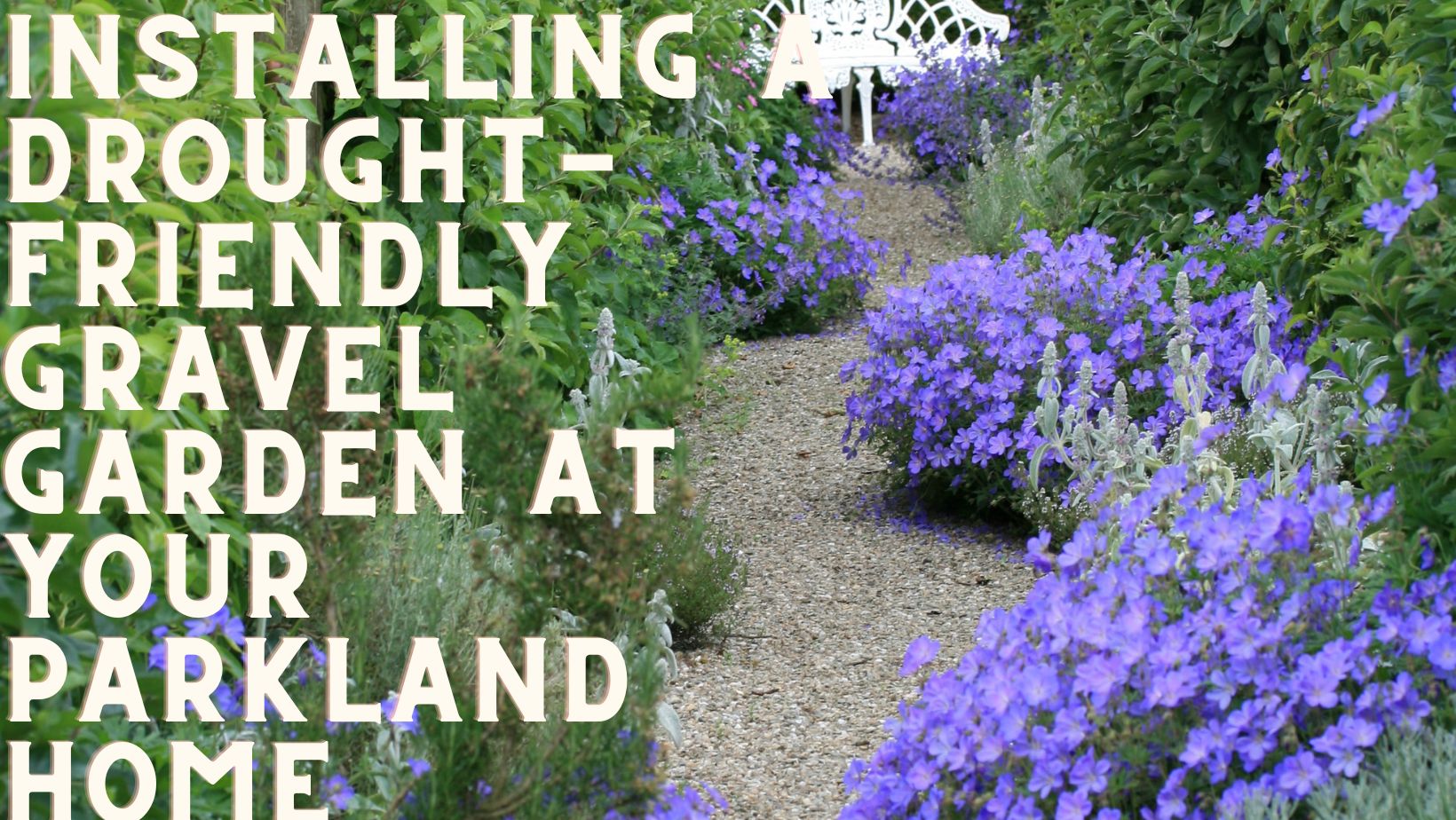 If you would love to have a gorgeous landscape at your Parkland home but are not interested in continuous weeding, mowing, watering, etc. a gravel garden may be a great choice for your home. It is a low-maintenance and low-water landscape alternative to the traditional lawn and flower beds.
Here are Some Tips for How to Install a Low Maintenence Drought Friendly Gravel Garden at Your Parkland Home
What You Will Need
To install a great-looking gravel garden at your Parkland home you will need the right tools. Those tools include a shovel, a soil tamper, a weed barrier, a landscaping grid, some gravel, and a rake. If you plan to install a large gravel garden you may also want to have a wheelbarrow and gravel spreader handy.
In addition to the tools, you will also want to pick out a variety of plants that will thrive in your gravel garden.
Installation
The first step to starting your gravel garden is to remove anything in the area including grass and weeds and then tamp down the remaining dirt to get a flat surface. Once the area is free of other plants lay down the weed barrier to help keep weeds from resurfacing. Next, you will lay out the landscaping grid to keep the gravel in the place you lay it and to provide a border.
Now it is time to choose the gravel and lay it out. You will find that some types of gravel are more expensive than others. The most budget-friendly gravel tends to be pea gravel. You can also use more than one type of gravel to bring more design and interest to your garden.
Choosing Plants for a Gravel Garden
There are some plants that thrive better in a gravel environment. You might choose to leave some dirt to plant certain types of plants or you might choose to plant directly into the gravel. Some great plants for a direct approach are succulents including stonecrop and sedum. You could also choose plants that are able to form roots into rock and gravel like ajuga or sedge grass.
Flowering plants are a fun choice to bring some color and visual appeal to the garden. Thistle is a nice gravel-friendly plant. The nice thing is that gravel-friendly plants are low maintenance. They often are fine with being planted and forgotten with very little weeding needed. For additional visual interest adding some container plants is a good idea.
Maintenance
Gravel gardens need watering but will not require the amount of water that your lawn or traditional flower bed did. Gravel, of course, will not grow and will help to keep weeds to a minimum. Some weeds will pop up from time to time and need to be pulled, but much less frequently. And about once a year you will want to level out your gravel again.
Having a beautiful landscape increases the value of your home. A gravel garden can help keep your landscape beautiful with less work and a lesser impact on your water bill.
For more information on buying or selling homes in Parkland and surrounding areas please contact us any time.