Landscaping Upgrades to Increase the Value of Your Parkland Home
Posted by Michael Citron on Friday, June 30, 2023 at 3:09 PM
By Michael Citron / June 30, 2023
Comment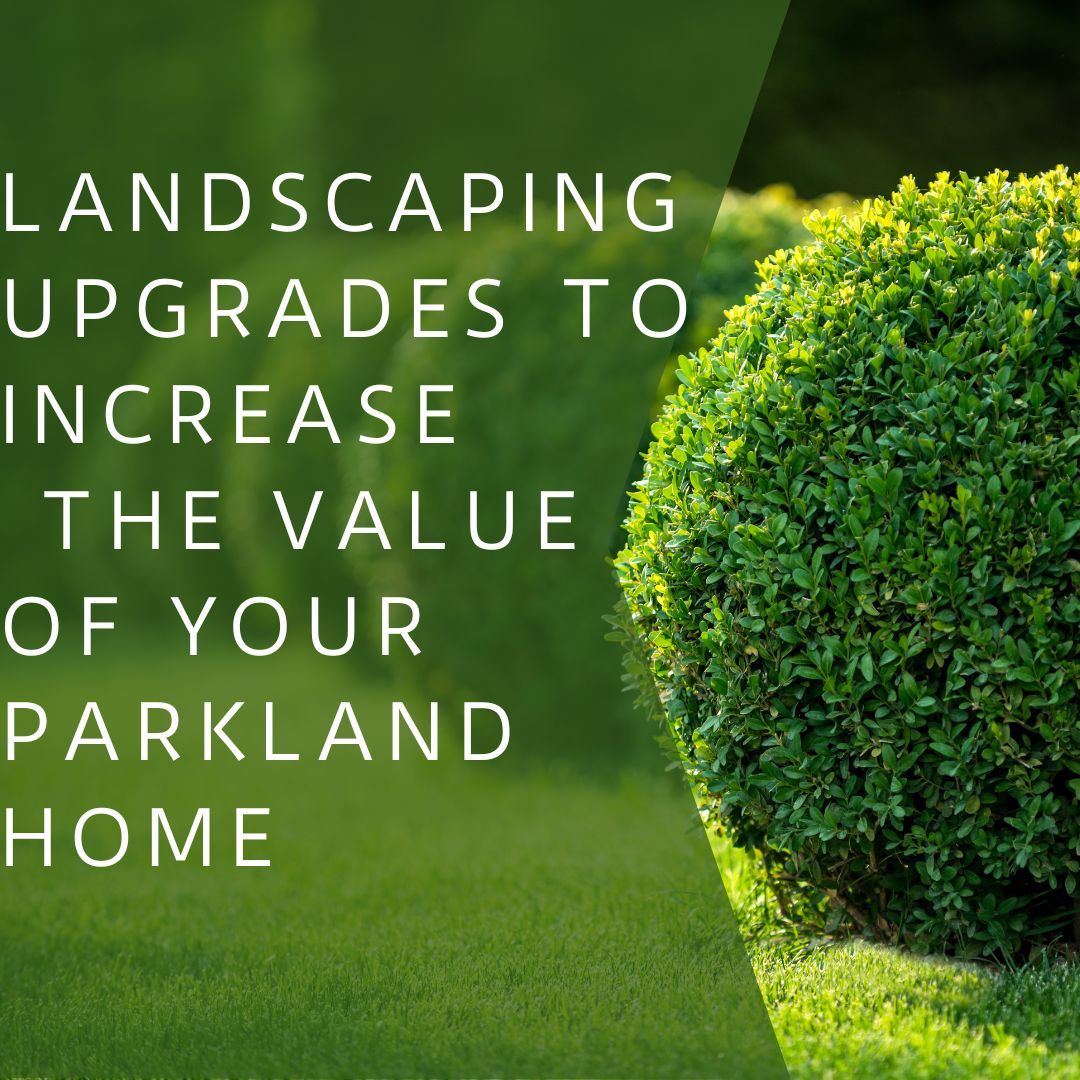 Landscaping is often not thought about as a highly important attribute of a home when thinking about what you have to have in your next Parkland home purchase. The funny thing is that when looking at a home, especially for the first time, the landscaping is like a stylish piece of clothing that makes or breaks a first impression. It speaks volumes about how a home will be perceived.
Landscaping may not be on the top of a must-have list for a majority of Parkland homebuyers but it is highly important to homebuying and outdoor spaces have become increasingly popular and influential in getting Parkland homes sold.
Making sure to pay attention to the landscaping at your Parkland home is important. It creates an oasis for you to enjoy the outdoors any way you want right outside your door and it can increase the overall value of your home.
Here are some landscaping improvements you can make to increase the value of your Parkland home
Think Low-Maintenance
Everybody loves a lush yard with gorgeous thriving plants, but not everyone wants to spend several hours a week keeping up a botanical paradise nor do they have that kind of time. Some homeowners do have the capability of hiring a landscaping pro to do all that work, but a Parkland homebuyer isn't often going to see the need to hire someone as a plus when purchasing a home.
Sticking to landscaping that is native to your area and does not require a ton of attention is seen as a huge bonus to a potential homebuyer. For this reason, it adds value to a Parkland home.
Sustainable Features
In the same way that sustainable and green features are more desirable inside the home, more homeowners and buyers are looking for ways to maintain landscaping without making a huge dent in their pocketbooks.
Incorporating items like a sprinkler system that does not use a ton of water but make it easier to water the lawn is huge. Also planting those native plants that will require less water helps to keep the yard looking great without requiring a ton of money to keep them alive with needing more water and more fertilizers.
Outdoor Living Spaces
Outdoor living spaces are a must to increase the value of your property. Recent studies have shown that more and more homebuyers not just in Parkland, but around the nation are looking for nicely designed spaces that allow them to create an outdoor living area that feels like an extension of the home. Make sure that if you are designing your outdoor living areas with increasing your home value to sell at a later date in mind that you keep the spaces simple and flexible for many uses. This allows a buyer to see themselves using it in their own way.
Turn Difficult Areas into Something Functional
If your yard is hilly with multiple different levels, consider adding in some retaining walls to make landscape areas flat and more functional. The more useful the yard is for enjoying activities the more value it holds.
A retaining wall can cost some money so if you are not able to spend that money you might opt instead for turning the space into an herb or vegetable garden that allows you to grow healthy food which is also very useful.
Stay on Top of Maintenance
A clean and well-kept yard, no matter what it contains looks much better than one that has been let go even just slightly. A polished and cared-for yard helps to show your home in its best light. It makes a huge difference in the home feeling fresh and new, it's like a fresh coat of paint.
For more information on adding value to or retaining value in your Parkland home, or what you can do to get a better offer on the sale of your Parkland home, please contact us anytime.
I am highly knowledgeable in all Parkland real estate and am here to help you buy or sell a Parkland home with as little stress as possible.