Market Factors for Parkland Sellers to Keep in Mind for Spring 2023
Posted by Michael Citron on Thursday, March 9, 2023 at 9:20:41 PM
By Michael Citron / March 9, 2023
Comment
The real estate market has gone through some rapid and crazy changes in the last few years. Some Parkland homeowners may be wondering if the Spring of 2023 is a good time to list their home for sale.
If You are Considering Listing Your Home for Sale This Spring Remember These Two Things
Houses Set at the Right Listing Price will Sell
Parkland homes that are show ready and priced correctly at their current market value are still successfully selling. Setting your list price correctly has and always will be critically important to the success of your home sale.
The best way to strategize the best list price for your home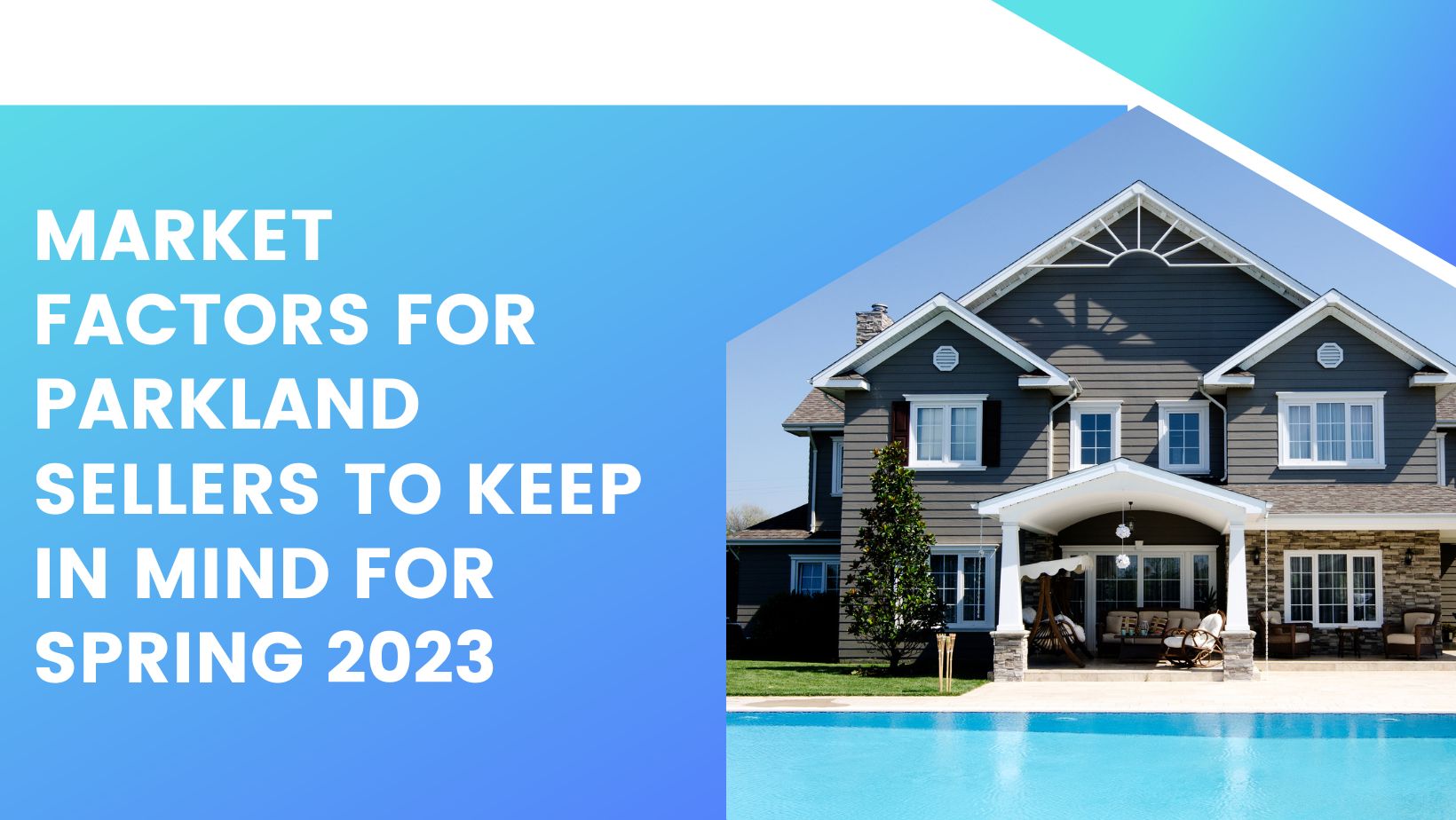 is to work with an expert local real estate agent. They will know what is currently happening in the real estate market. Many locations across the country are seeing an increase in inventory and homes on the market for a little bit longer. It is best to hire a pro that knows what is going on in your exact neighborhood and how to best price and market your home.
Homes priced at fair market value will get the most attention, especially in a market where mortgage rates are up and buyers are looking to find ways to make homeownership as affordable as possible.
There are Still Homebuyers Shopping for Homes
Yes, mortgage rates are much higher than they were expected to be and some buyers have decided to put their homeownership plans on pause for a while to restrategize their buying plans and how they might afford a Parkland home they actually want.
There are still plenty of interested buyers out there searching for homes. For some buyers, mortgage rates may be more of a challenge but it is not going to stop them from purchasing a home and beginning to build equity and live a lifestyle that works better for them. Some buyers that have been waiting for the competition to cool are now ready to make their move on a home purchase.
Selling a home in Parkland this spring can be highly successful with the right help on your side. For more information on selling your Parkland home contact us any time.