Mistakes You Want to Avoid on the Purchase of a Starter Home
Posted by Michael Citron on Friday, April 28, 2023 at 10:04:27 AM
By Michael Citron / April 28, 2023
Comment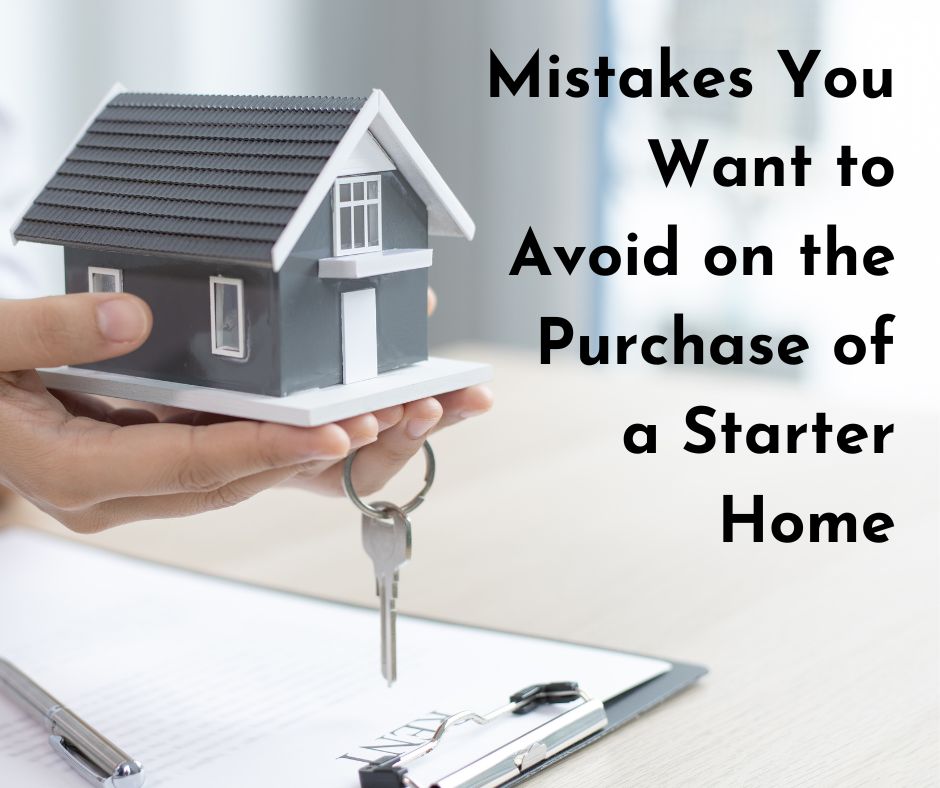 Purchasing a first home to become an official homeowner in Parkland is an exciting adventure. For some Parkland homebuyers, their first home may be a home that has the basics to meet their needs for everyday life but it may not be a dream property. This is what is known as the starter home, a home to get your feet wet in the homeownership realm.
A starter home is a home that many people purchase with the intent of building equity and later profiting from the sale of this first home to help them purchase a dream Parkland home. In the process of purchasing a starter home as a first home, some Parkland buyers make a few common mistakes. The more you know about the home purchase process the better purchase you can make on a Parkland starter home.
The benefits of purchasing a starter home
Some homebuyers might wonder what the purpose of purchasing a starter home is. Shouldn't you just buy a home you will want to stay in for the rest of your life? There are some benefits to having the strategy of buying a first home that will help you to make steps toward buying that dream Parkland home you want to stay in forever.
Purchasing a starter home is not just a way of helping you to build wealth to enable you to make your next purchase it can also help you to try out home ownership. It can help you to discover what it is truly like to own and maintain a home in a smaller capacity to decide if it really is something you want to take on in a larger property.
Homeownership in any form also comes with some benefits of tax write-offs for your purchase. Some homeowners decide to take a standard deduction on mortgage interest and others may decide to itemize to fully utilize all of their homeownership write-off benefits. No matter your strategy homeownership does come with some tax benefits that can save you money.
Homeownership can also help you to build your credit report and wealth per folio which will also help you to attain better loan offers on other financial purchases like a car or applying for a personal loan.
Then of course there are all of the benefits of owning a home like the pride of accomplishment in making this big life step. There's also the ability to personalize and customize your home exactly how you want it without any limits. Though your home may have a temporary focus it still comes with the ability to make it your own and take pride in your ownership.
Tips for purchasing a Parkland starter home
If you are at a point in life where you are no longer interested in paying rent and letting your landlord collect all the benefits of you making the payments on a home but aren't able to afford the house you want to live in forever a starter home is a great way to start out in homeownership. But a home purchase should be taken with much care and research and knowledge of the home buying process.
It is good to sit down and look over your personal finances to really assess what you can afford to pay for a home right now. You want to make sure that you are well prepared with a down payment and a truly affordable monthly mortgage payment limit. You don't want to go into your home purchase only being able to pay your mortgage and not afford much else.
Many first-time home buyers make the mistake of stretching their budget too thin and barely making ends meet to pay their mortgage. Many financial experts will advise that you only pay out one quarter to one-third of your income on your housing. This allows you to comfortably afford all of the expenses of living.
Ask yourself how busy you are and if this will make a huge impact on your ability to take care of a home. Some people decide to continue renting simply for the fact that they are unable to give a home the proper maintenance and care attention that it needs to stay in good condition. This is a very smart and responsible decision to recognize that having a landlord with maintenance staff may be better for a busy lifestyle. You don't want to purchase a house and make the mistake of not keeping it in good condition because you are too busy.
You also don't want to purchase a house anywhere just because it is within your budget. Some first-time homebuyers make the mistake of purchasing a home that is in a location far from their job and in a state of disrepair just to be able to afford to get into a home. You want to make sure that you are purchasing a home you will not regret owning just because it was the right price.
For more information on purchasing your first home in Parkland please contact us anytime.