Reasons Parkland Homebuyers Might Want to Stick with a 30-Year Mortgage
Posted by Michael Citron on Wednesday, January 4, 2023 at 2:13:36 PM
By Michael Citron / January 4, 2023
Comment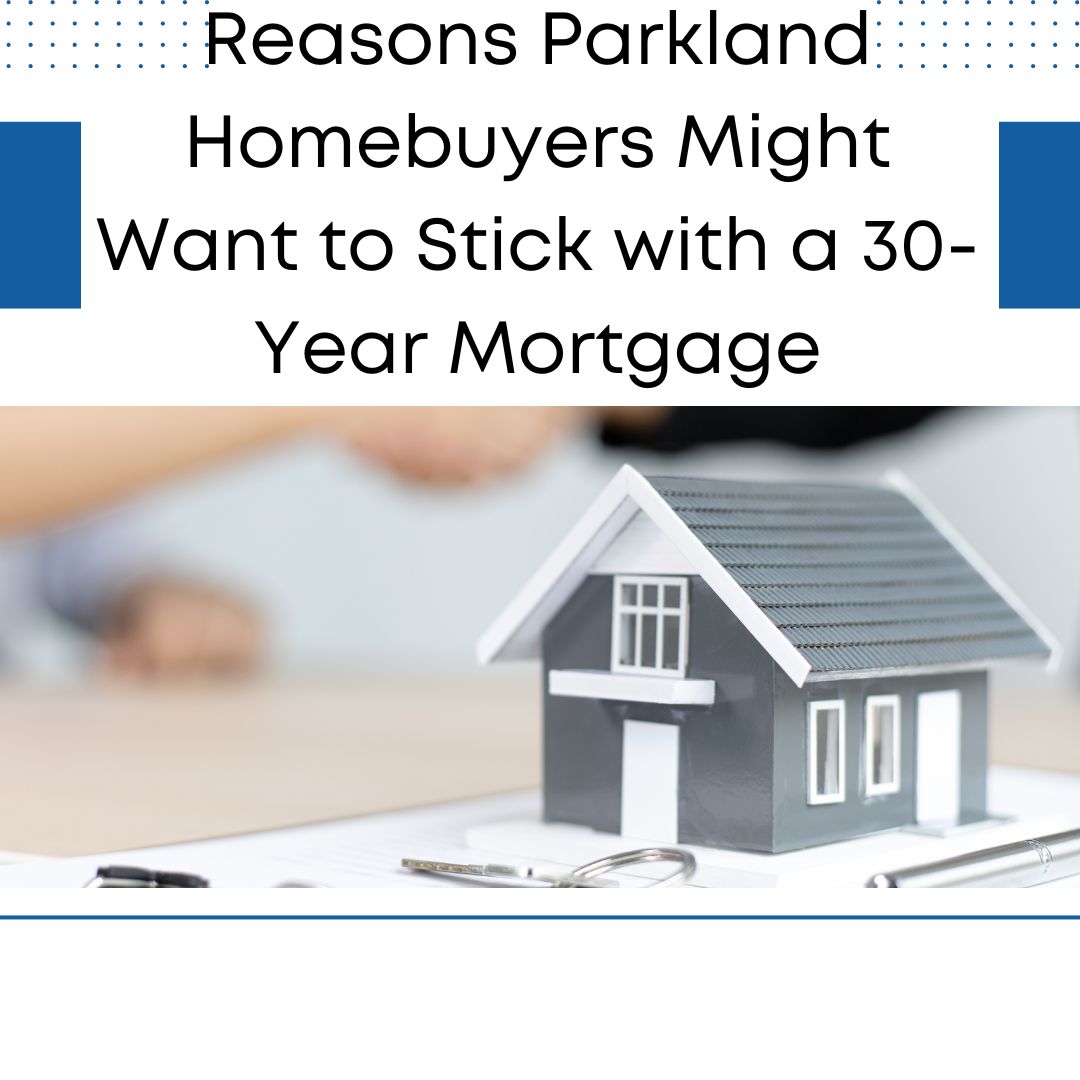 When it comes to purchasing a home in Parkland Florida a majority of home buyers will finance all or at least a large portion of the home through a mortgage loan. Traditionally the most widely used mortgage loan is a 30-year fixed-rate mortgage. Currently, as mortgage interest rates have increased well beyond where many people expected them to this year some homebuyers have looked into other options in order to save money on interest.
As far as mortgage loans go there are benefits and drawbacks to every type of loan and it is always best to consult with a mortgage broker professional or a financial advisor on which one is the personal best choice for you as a Parkland homebuyer.
Though there are other options on the table for mortgage products some Parkland home buyers may not want to rule out a 30-year traditional mortgage loan as there can be some benefits to using them in the current market.
The benefits of a 30-year mortgage for Parkland homebuyers
Payments may be drawn out for 30 years but get cheaper with time
With a 30-year fixed rate mortgage the payments stay exactly the same but if you compare it to the cost of living and how it increases with time your payments are actually becoming cheaper with time. This is because you have one fixed payment every month for the next 30 years unless you refinance or sell the property.
So if you purchase a home today and end up with a $1900 monthly home payment this is the home payment you will be paying for the life of the loan. In 10 years the standard monthly home payment may be twice this much. This means that you will have a very affordable home payment as compared to the average market cost at that time. In a sense, your home payment is becoming cheaper with time.
Deducting interest in your taxes
Some Parkland homeowners might have the ability to deduct mortgage interest when they itemize while filing their income tax returns. Mortgage interest is taxed deductible on loans up to $750,000. This deduction for interest could help you more easily afford your home payments. Using these deductions over the entire 30 years of the loan can add up to huge savings. You do not get the same amount of savings with a shorter life loan.
Freedom to make extra payments
Choosing a 30-year fixed rate mortgage over a 15-year mortgage will leave you with paying off your loan in twice the time, but it gives you a lesser mandatory monthly payment. When it comes to your 30-year fixed-rate mortgage there often is no pre-payment penalty so you have the freedom to make extra payments on your monthly mortgage bill enabling you to pay off the loan more quickly.
A 30-year mortgage gives you the freedom to retain a lesser mandatory payment and the ability to pay off more as if you had a 15-year mortgage if you have the ability. It also gives you that extra financial security of not being held to the higher 15-year mortgage payment should you need the income for other items.
For more information on purchasing a home in Parkland please contact us anytime.