Reasons to Use a Local Realtor When Buying a Home in Parkland
Posted by Michael Citron on Tuesday, April 4, 2023 at 3:21:49 PM
By Michael Citron / April 4, 2023
Comment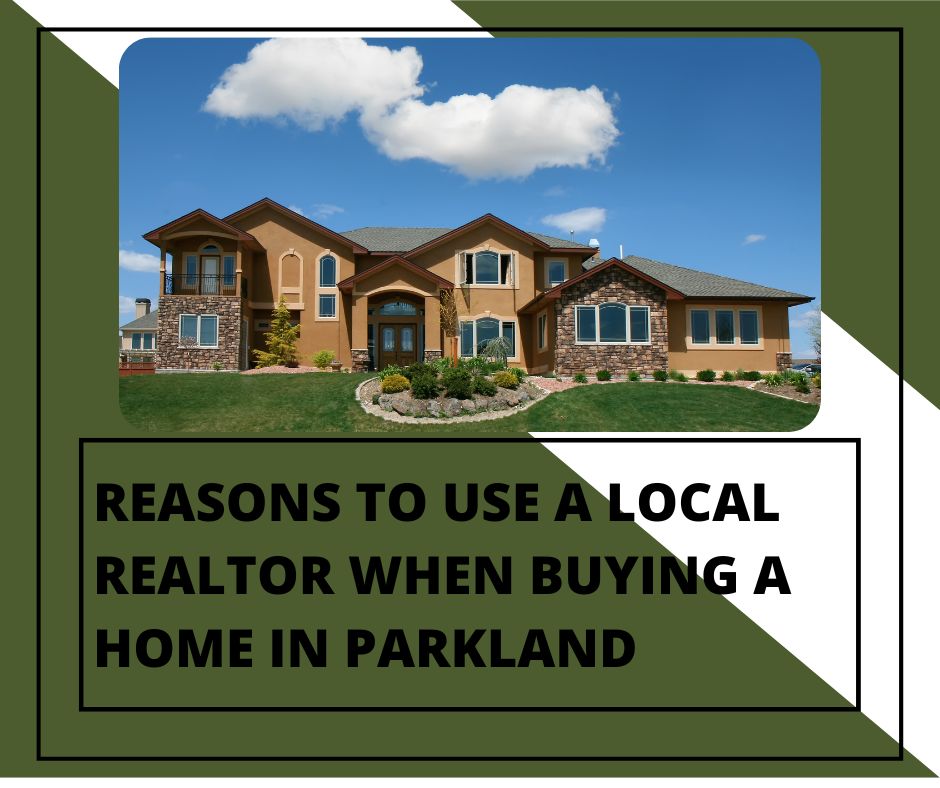 The real estate world is rapidly changing in Parkland and all over the globe. This is especially true of the last three years. Some home buyers and sellers wonder if they even need to hire a real estate agent to help them buy or sell a home. Though the traditional way of real estate transactions is rapidly changing having the help of a local Parkland realtor ensures the best success. Here's why.
Reasons to work with a local Parkland real estate agent
They know the territory
The biggest reason to work with a local Parkland real estate agent is that nobody knows the Parkland area better than someone that makes it their main focus. Not only will a local realtor know what types of homes that exist in neighborhoods they will know the culture of the area, schools, where all the best hangout spots are, and more.
They can help you to find a home near things in Parkland that interest you. When selling your Parkland home a local realtor can help to sell the lifestyle perks that the home brings along with the home itself. Since they know the neighborhood they can best market it to specific buyers that are looking for the attributes of your home in the community it is in.
They care about the community
A local realtor is also like a neighbor. They are investing in the community that they live in by helping people to find homes they truly love and impacting the community for the better. And great realtors make it their duty to find their clients homes that they will love at a budget they can afford. And they want homebuyers to be as happy and at home as they are in the community where they live and work.
They can better help you get settled
As you move into your new Parkland home you may be looking for trustworthy professional help to get your home ready to bring all your things into you and enjoy it. During the due diligence process, you may need to find an appraiser or inspector, between getting the keys and bringing your stuff and you may be looking for a maid or carpet cleaner to ensure that the home is in its best condition. Maybe the home has a few cosmetic things that you would like to update or change you will need to find the right help to get these things done. A local Parkland realtor is going to have connections and be able to help you find the best possible help.
The same is true for selling a Parkland home. You may need some help in getting your home ready to sell so it is in its best condition. A local Parkland realtor will be able to walk through the property with you and determine what really needs attention before private showings and help you to find the right ways to get your home ready to show.
They know all the finer real estate details
Real estate headlines can be helpful but they don't always tell the whole story about what is happening in the real estate market in a smaller localized area. A Parkland real estate agent will know how homes are selling in Parkland and what the true fair market value for properties is. This is important for both buying and selling Parkland homes. It can help sellers to set the right list price and have a better chance at selling for as much money as possible and it can help buyers to ensure they are paying a fair price and making a sound investment.
For more information on Parkland real estate please contact us any time.