Sell Now or Wait for a Year? What is the Better Decision for a Bigger Profit?
Posted by Michael Citron on Tuesday, November 22, 2022 at 9:11:44 PM
By Michael Citron / November 22, 2022
Comment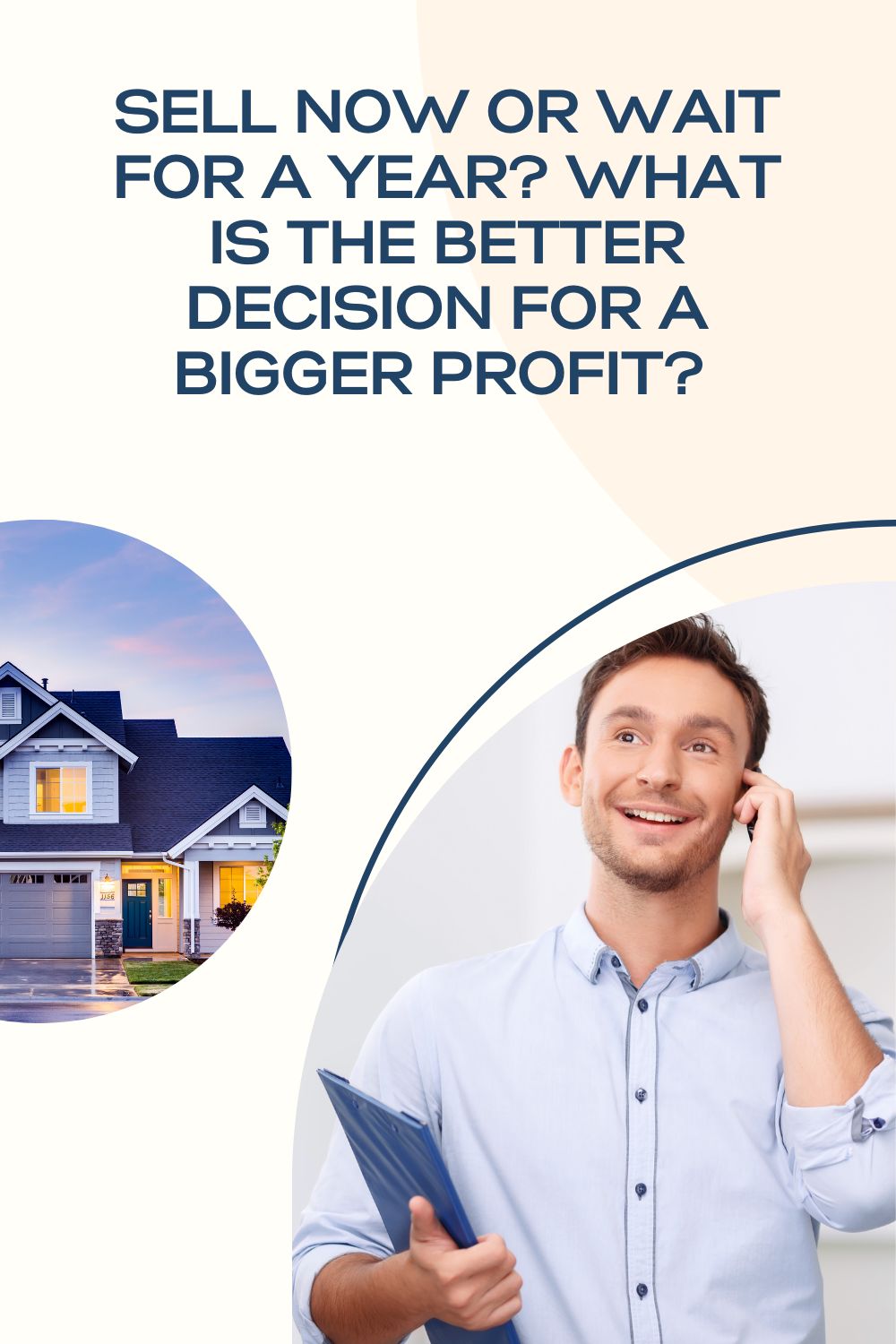 The timing of a home sale can be very important if you have the ability to choose the time that you wish to sell. Timing things just right could help you to make a bigger profit on your home, if you are not in a situation where you need to sell now.
If you have considered selling your home, you might be wondering if now is a good time to sell of if you should wait until the market seems to be a little more favorable for buyers. Though the market has cooled down a bit from the crazy seller's market conditions we saw in the last two years, now may still be a better time to sell than waiting it out.
Here are Some Reasons to Sell Your Home Right Now
The Inventory is Still Low
Current numbers show that housing inventory is low all across the United States even though more homes have come to the market. The National Association of Realtors has shared that at the end of October there were only 1.22 million homes available for sale. This seems like a large number but it is the number of listings for the entire country which shows only a 3.3-month supply. A six-month supply is considered a balanced market.
A low supply of homes means that we are still within a seller's market and that sellers still have an upper hand when it comes to selling a home. Waiting a year could mean housing inventory will be higher and there will be less competition among buyers.
Mortgage rates are expected to continue to rise
A large reason that buyer interest has cooled off is the rising interest rates on mortgages. The average 30-year fixed rate mortgage is hovering around 7%. Though this is much higher than the extremely low two percentage numbers we saw a little while ago it is still not an extremely high rate as compared to the 80s when mortgage rates were in the double digits.
Buyers are still looking to purchase a home before interest rates climb higher and higher which is what they are expected to do in the near future. The Federal Reserve has announced that it will be doubling down on its plans to continue raising interest rates to battle inflation. This could mean fewer buyers are able or interested in buying a home in the future.
It is worth talking your home selling plans over with a local trusted real estate professional to get a clear picture of your ability to make the most money possible from your home.
For more information on selling a home in Parkland Florida or surrounding areas please contact us anytime.