Should Parkland Homeowners be Worried About Negative Equity in their Homes?
Posted by Michael Citron on Wednesday, January 18, 2023 at 12:33:17 PM
By Michael Citron / January 18, 2023
Comment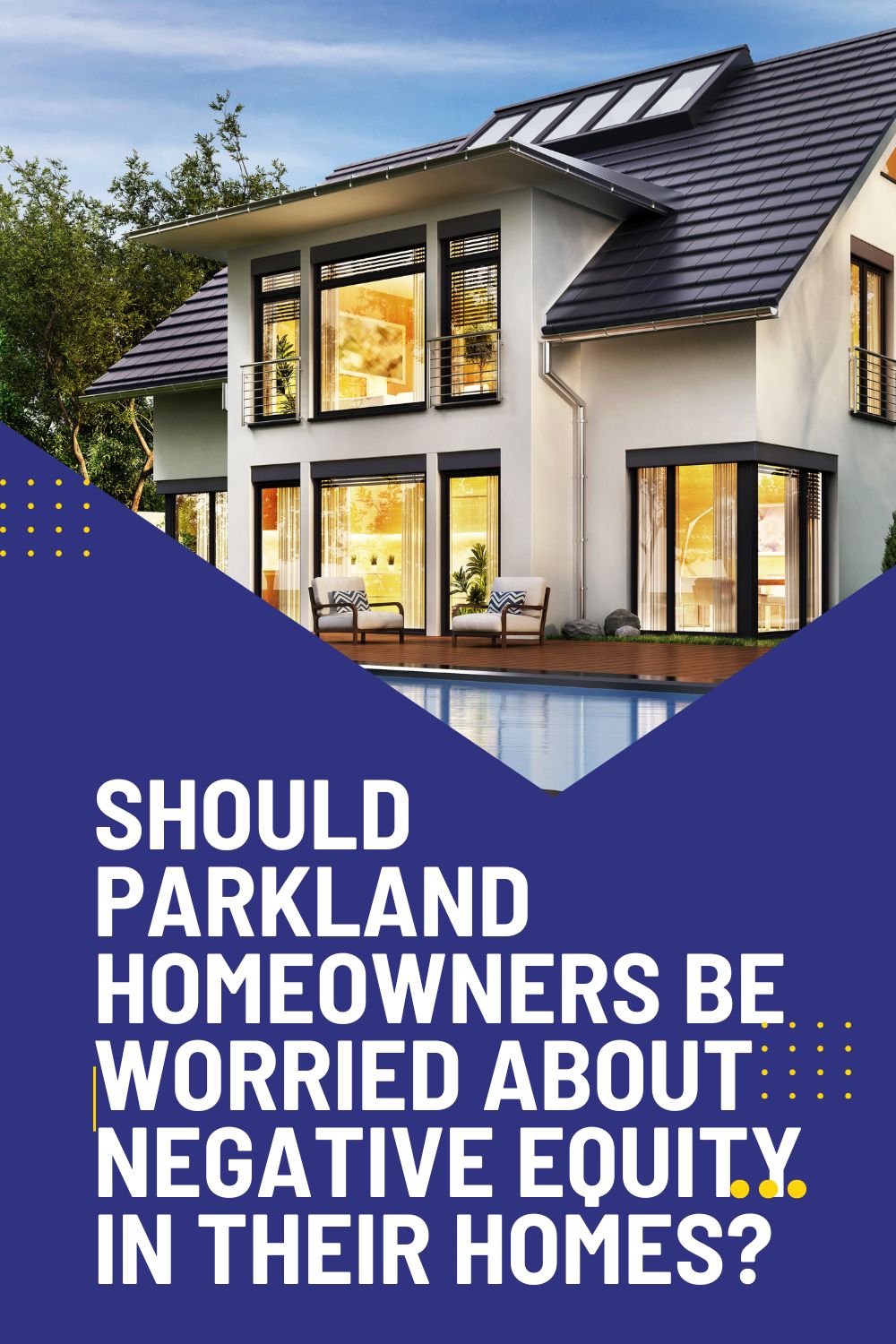 Recently there has been a slew of news headlines talking about a growing number of homeowners that have negative equity in their homes. Should Parkland homeowners be worried that their homes will be what is considered underwater? Where they owe more than the home is worth?
The One Big Issue with the Recent Headlines About A Loss in Equity
While every news story carries a bit of recent information, it helps to make sure you are reading the full article and not just the headline as well as looking at other articles about the same topic written by other news outlets to get a well-rounded picture. The next step to take is to research the sources being sighted ( if there aren't any this is a big red flag for fake news) and then look into other expert advice on the situation.
These recent headlines talking about a growing number of homeowners being underwater in their homes do not give the full picture of the real estate market currently. One of the most widely popular news stories right now is only focused on homes purchased in 2022. Several news outlets are focused on a report shared by Black Knight Inc.
The report states that out of all of the homes purchased in 2022, 8% are marginally underwater. Of that 8% of homes 40 % of them have a less than 10% equity stake in the property. The big factors to take from this article are that the report is only focusing on the small number of homes purchased only last year and a small percentage of them at that.
News headlines are not focusing on the fact that the data is only for homes purchased in the last year where owners have not had much time to build equity and that 2022 was not the most ordinary year for the real estate market.
Another key factor to remember is that the report uses the term marginally underwater. This is another term that has been left out of news articles passing on the information. The report focuses on buyers that purchased homes at the peak of price appreciation last year. Since then the increase in home prices has not dropped but slowed quite a bit. There is a small percentage of people paying above list price for homes as inventory remains low and this has left those brand new homeowners in what can be considered as marginally underwater.
Should Parkland Homeowners be Worried About Falling Home Equity?
The short answer to this question is no. Investment in real estate with a primary home purchase has always been a long-term commitment with slow and very reliable growth in wealth over time. This is why 100% of financial experts will say you should only consider a home purchase if you plan to stay in the home for at least five years because it will not be worth the money you put into the purchase if you sell before then. It takes time to gain that equity especially after putting money down on a home and paying closing costs to seal the deal.
Knowing the full context of what is actually happening is always important. If you are concerned about your Parkland real estate purchase or home sale it is always best to discuss it with an experienced local Parkland agent.
For more information on buying or selling homes in Parkland please contact us any time.