Should You Buy a Parkland Home with a Pool or Build Your Own?
Posted by Michael Citron on Tuesday, June 13, 2023 at 9:32:41 PM
By Michael Citron / June 13, 2023
Comment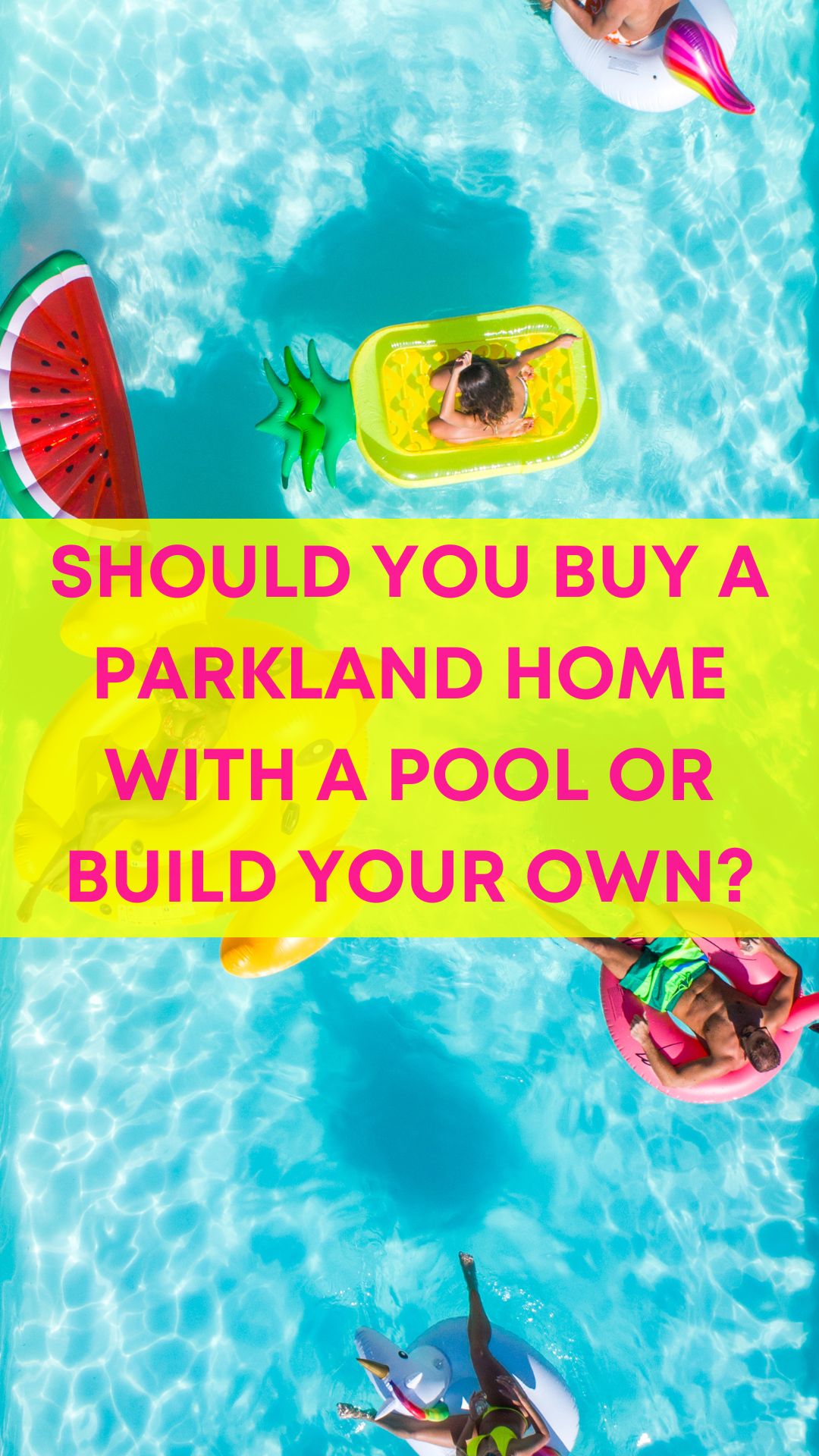 There are many amazing Parkland properties that have private pools in the yard. In some cases, Parkland and Florida buyers almost expect a home to have its own pool but not every Parkland home does come with a private swimming pool. If you are hoping to purchase a Parkland home and have your own private pool it may raise the question should you purchase a home that already has a pool or plan to build your own pool instead?
Things to consider when deciding whether to purchase a Parkland home with a pool
Benefits of purchasing a home with a pool
The purchase price may be a little easier to handle
The cost of installing a private inground pool at your home can be considerable. Purchasing a home that already has a pool in place will not be any extra out-of-pocket cost. This cost will be wrapped into the cost of purchasing the entire property and will be part of your monthly mortgage payments. Installing your own private pool at your Parkland home may require taking out an additional loan to make the home improvement.
There is no waiting
Finding a home with a pool means that the pool is already there and most likely ready to go as long as it is in good condition. This means that as soon as the home and pool are inspected and you finalize the purchase you are ready to put on your suit and go for a swim. There is no waiting for finalizing plans, saving up for the upfront cost, or time frame of actually constructing and installing the pool
If you plan to entertain at your home and have pool parties you can also get to this right away instead of promising that you will have pool parties once your pool is finished.
Benefits of installing a pool on your own
It's brand new
When you purchase a home that has plenty of room to build your own pool you'll get the benefit of the pool being brand new and everything being in pristine condition. This means that there is no major maintenance to worry about or huge repairs for quite a while.
You get to pick where it goes in the yard
A majority of Parkland homes have a pool right next to their house. Not all Parkland homeowners may want their pool right next to the back of their home. If you have dreams of a different pool design placement or maybe even have dreams of having a separate pool house and a pool next to it, it might be easier to find a home with a significant amount of land that enables you to design the backyard exactly the way you want.
You get to design it
With building your own pool you are able to take some time to think about the features you want in a pool. For example, you may want a zero-entry area. Or maybe you are concerned about having the best and most reliable safety features to ensure your kids are not able to enter the pool without your knowledge. You have the ability to do all these things when you install the pool after you move in.
Customize the pool deck
Building your own pool also means that you get to design everything that goes on around the pool. While you could change up the design of a home that already has a pool it may be a bit more challenging or more of a headache than starting with an untouched painters palette of a backyard that allows you to truly start from the ground up and make the landscaping and entertainment areas around your pool everything you want them to be.
When it comes to deciding whether it is best to purchase a home that already has a pool or purchase a Parkland home without a pool and build your own it very much depends on your personal preference. You may find a Parkland home that has an outdoor space with a pool that you find amazing. Or you may have a specific plan for your private pool and place that can only be found by building something of your own.
Regardless of the Parkland home you choose to purchase, pool or not, we can help you find it. We make it our mission to listen to our clients and keep their homebuying needs at the top of the home search focus. We want to find the Parkland home you have been dreaming of.