Signs Your Home is in Good Shape
Posted by Michael Citron on Tuesday, February 28, 2023 at 3:52:48 PM
By Michael Citron / February 28, 2023
Comment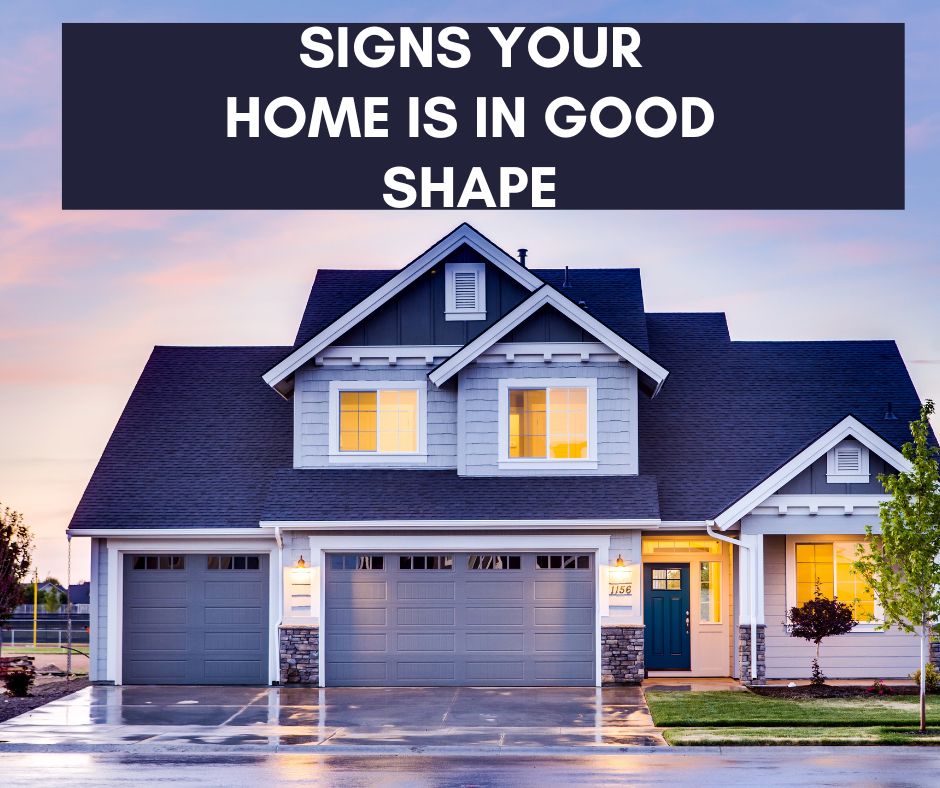 Your Parkland home is a significant investment and as such you want to keep it running properly to avoid as many large repairs and freak accidents as possible. Continual routine maintenance is the best way to ensure your home stays in the best condition possible.
A well-maintained home not only saves a Parkland homeowner money. It can be a huge bonus should you decide to sell your Parkland home someday. It will help to sell the house in a shorter timeframe and reduce the chance of something problematic coming up during the inspection.
Here are Some Signs Your Parkland Home is in Good Condition
The HVAC System Purrs Like a Kitten
Your heating and cooling system is one of the largest, most important, most used, and most expensive systems in the home to replace. Making sure the climate is comfortable in your home and not consuming more energy than it should is hugely important.
Some signs your HVAC system is humming along nicely include;
It does not need to kick on often to maintain the programmed climate. This means it is not working harder than it should and not sucking energy away and you are not wasting money on electricity bills.
It does not take forever for the system to reach the desired temperature. This means all components are in good working order and doing their part.
The system runs quietly, it is not super loud. This is a sign the compressor and motor are in good shape.
Flooring is Quiet
Creaking floors, especially hardwood floors, can be a sign that something needs to be fixed and it may not be a quick or cheap one. Creaking floors can be a sign of structural damage for a number of different reasons, often it can be a source of pest infestation.
The Pipes are Quiet
If you are unaware that your pipes are working when you run the water this is the best sign. A pipe that makes a banging noise is a concern. Two of the most common causes of loud pipes are a malfunction in the water hammer that regulates pressure or trapped air bubbles. Another cause is the pipe may not have properly been secured to the wall and is now loose.
Appliances are Working Well
Another major and expensive yet continually used system in the home is its appliances. This is why when you sell or purchase a home it will be a major part of the home inspection process. Any appliance that is staying with the home as part of the purchase will be a focal point of inspection.
If you think about it, you rely pretty heavily on your appliances every day to keep your home tidy and in top daily functioning condition. It is important to purchase reliable appliances and to make sure they are well-maintained.
The Roof
Another huge portion of the home that keeps the home comfortable and separates you from the outside elements is the roof. Outside of maybe the foundation, the roof is one of the most important portions to make sure is functioning properly in a home. It is a good idea to check your roof at least annually to make sure there are no signs of leaks. The roofing material is in great condition, and the roof structure itself is not warped or under distress.
Taking care of your home, especially the major working components that hold it together is highly important to keep your home working the way it should to provide a safe and comfortable place of shelter for you and your family. It is also important if you decide to sell your Parkland home to help get the best profit possible.
For more information on buying or selling a home in Parkland please contact us any time.