The Florida Housing Market is Booming (And Not Slowing Down)
Posted by Michael Citron on Wednesday, November 10, 2021 at 12:34 PM
By Michael Citron / November 10, 2021
Comment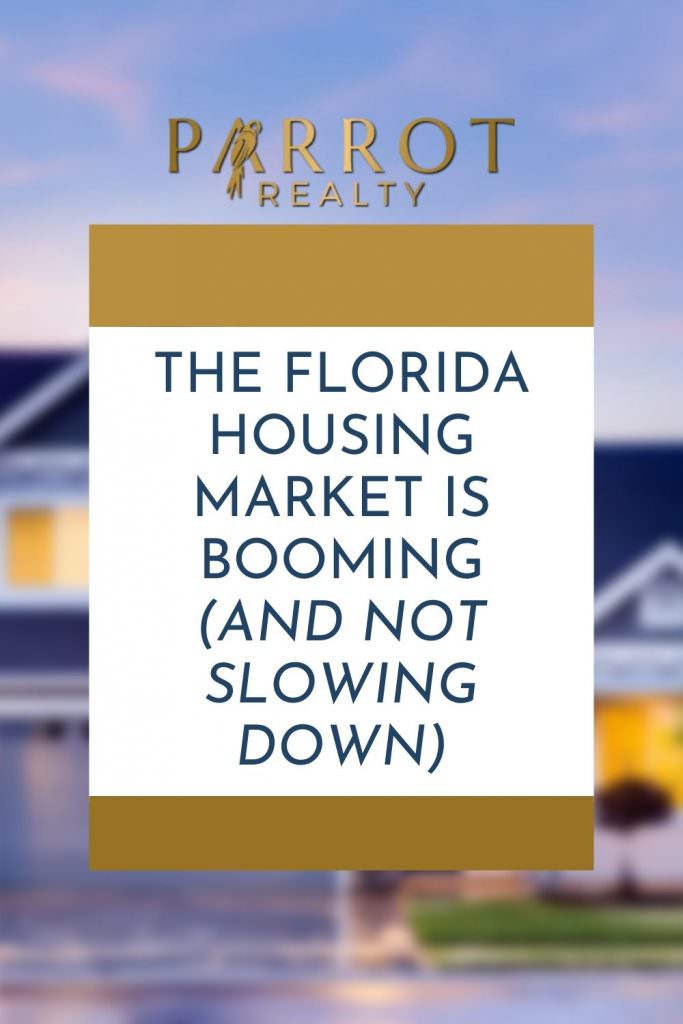 High demand, low supply, and continuing record low-interest rates are expected to continue into 2022, which means the Florida real estate market is projected to remain as hot as it has been for the past year and a half. While lumber prices are coming down slightly, and more people are listing their homes than in the previous year, demand continues to outpace supply, resulting in a highly competitive market full of bidding wars and multiple offer situations. Florida continues to draw migrants for political reasons, in addition to the stable, decades-long trend of people retiring to Florida or relocating for the unparalleled sunny weather and natural beauty. Read on to see a few things to keep in mind if you're considering purchasing a property in Florida. – This according to National Mortgage News
Affordability
Many Florida cities offer amazing affordability, with housing prices that match wages and lower cost of living overall. Some cities, especially those that draw tourists and have high-end beachfront attractions, have a much higher cost of living, as would be expected. There is a wide range of affordability in Florida, so someone looking to relocate is likely to find a city within their budget that offers the universal perks of Florida, like the sunny climate and beaches.
Job Market
Florida has a job market that is better than average compared to the US as a whole. Opportunities are plentiful in many industries, including trucking, sales, medical industry, education, mortgage lending, and real estate.
Investment
Some markets in Florida are projected to increase by nearly 30% in the next year. Keeping this in mind, time is not on your side and taking swift action will be to your benefit. Buyers can expect to be priced out of the homes they are considering today if they wait another year, so getting started with the right real estate professional quickly is your best bet. While the predictions may differ slightly, it is generally accepted that Florida will continue to see a rise in median home prices.
Even with competition and median prices higher than ever, there's plenty of expert advice supporting the decision to get into the Florida real estate market. It's going to cost you more now than it would have a couple of years ago, but you can reasonably expect to build equity quickly. Even if you aren't sure if you're ready to take the plunge, reach out to discuss your options with an experienced professional, and remember: time is of the essence in one of the hottest markets in the nation.
If you're planning on relocating to Florida, consider the hot Parkland real estate market. With luxury homes, condos, townhouses, gated communities, 55+ and more, the possibilities and opportunities are endless!
Related: Parkland is top 10 best places to live in Florida
Contact Parkland Parrot for all Parkland area real estate today.