The Highest Rated Beaches Near Parkland
Posted by Michael Citron on Wednesday, July 5, 2023 at 12:33:42 PM
By Michael Citron / July 5, 2023
Comment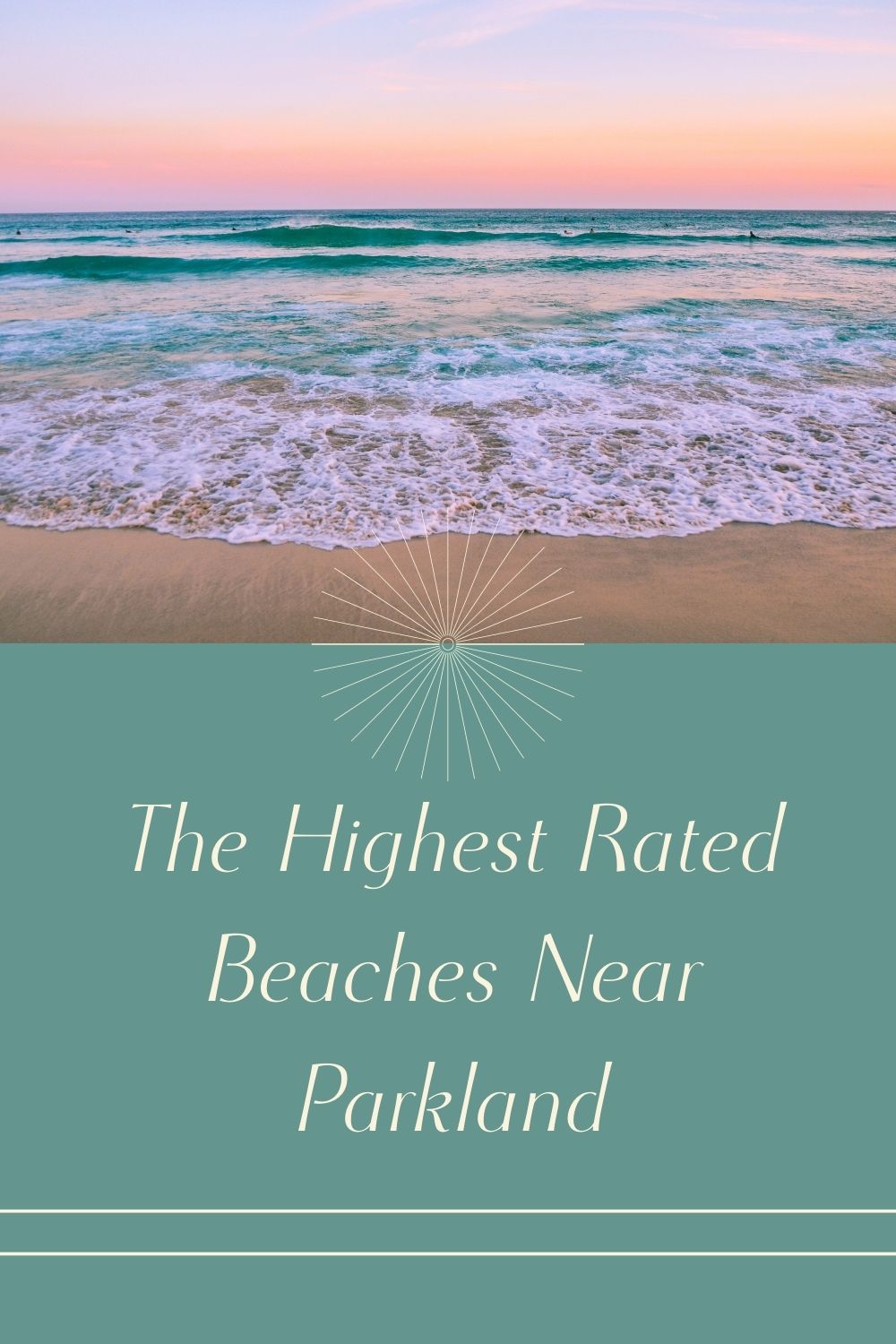 Parkland is one of the most picturesque and desirable areas to live in the Ft Lauderdale and Greater Miami metropolitan portion of southern Florida. Parkland has pretty much everything you could want in a peaceful small Florida town, but it is inland so if you are hoping to spend time at the beach, where can you go?
If you just moved to Parkland or are considering moving to Parkland and love to spend time at the beach you might wonder what are the best beaches near Parkland.
What are the Best Beaches Near Parkland?
According to results from Yelp.com, these are the best/most popular/highest-rated beaches within a few minutes drive from Parkland.
Pompano Beach
Pompano is just 14 miles from Parkland and about a 20-minute drive southeast. Pompano Beach is a small city right on the water. It is highly rated for its newly revamped beach areas with clean walkways and new tropical landscaping. There is also plenty of parking which is important when you do not live in the area. The beach is nicely kept up by the city, it is very clean and the sand is raked daily. It is also rare to see a large crowd which is a huge bonus. When you are looking for something more to do the pier is nearby with a lot of activity.
Boca Raton South Beach Pavillon
The coastline of Boca Raton is 14 miles from Parkland. Boca Raton South Beach Park is about a 26-minute drive northwest. The beach is known for its cleanliness, play structure, shade-providing pavilion, lifeguard, and waves great for sports like surfing and wakeboarding. It is good to note that parking is limited here and the closest parking lot charges a fee of about $3 or $4 per hour. It is also important to know that this is a "No Pets Allowed" area.
Deerfield Beach
Deerfield Beach is popular and made the number 3 and 4 spot for best beaches on the Yelp list. It is about an 18-minute drive to Deerfield from Parkland. It is loved for the paved trail along the beachfront, quiet areas, the pier, and the family-friendly atmosphere of the beachgoers. There are also plenty of great restaurants and shops within walking distance of the sand. It is noted to be careful of the tide as waters can get rough sometimes.
Hillsboro Beach
Hillsboro Beach is about a 23-minute drive from Parkland. On Yelp, this beach does not have a review below four stars. The town itself is small taking up only 3 miles which makes for a very quiet beach experience. This is a great spot for anyone wanting to get away into true Florida nature. The beach is good for kids because the water is fairly shallow for a while near the shore and the waves remain fairly calm.
Lauderdale-By-The-Sea
Lauderdale-by-the-Sea is a small waterfront town about 26 minutes southeast of Parkland. If you like to snorkel or SCUBA dive this is the place to be. It is known as the South Florida Beach Diving Captial. The best place to chill in the sand is at El Prado Park plus it has a farmers market on Sundays for part of the year. For more traditional Florida beach-going with plenty of activities along the sand, the main downtown beach pavilion is the favorite. This town is a bit further but worth the time it is super charming.
These are just a few of the most loved beaches within a short drive from Parkland Florida. For more check out the list on Yelp. For more information about moving to Parkland check out our blog.
For information on available real estate in Parkland contact me. I am highly knowledgeable in Parkland real estate and am here to find you a great home in South Florida's best town.