The Latest Development Proposals for Heron Bay
Posted by Michael Citron on Friday, June 2, 2023 at 6:19 PM
By Michael Citron / June 2, 2023
Comment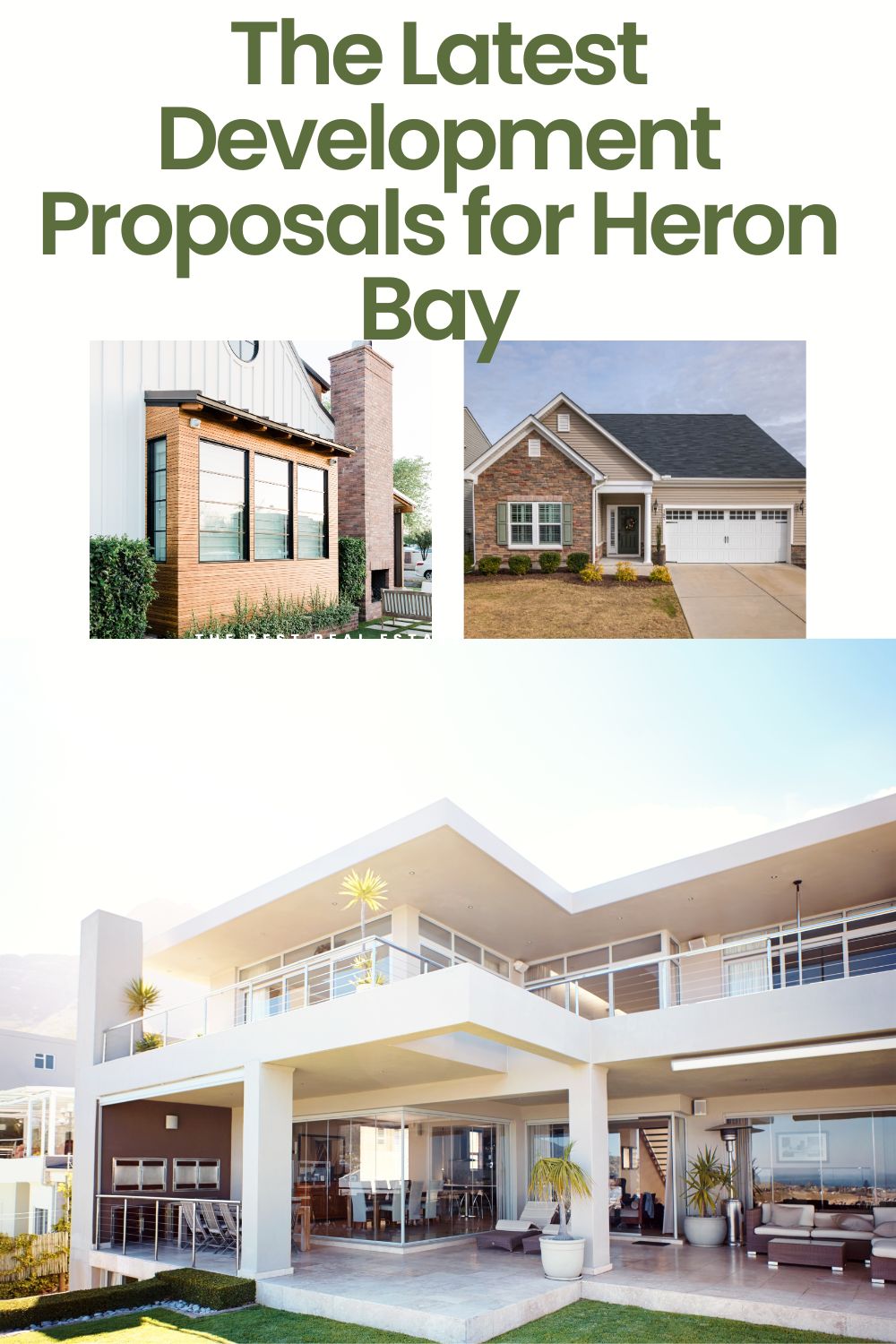 In September of last year, the Parkland city commission held a vote and agreed to purchase 65 acres of the former Heron Bay Golf Course. This was a highly attended meeting by several community members of Parkland anxious to know who would take possession of the land from the North Springs Improvement District. Many of those in attendance at the meeting for the decision to purchase the land were supportive of the idea.
The city commission purchasing the land means that the city is able to keep Parkland a park-like atmosphere with a controlling stake in the future development of Heron Bay. The city of Parkland purchased the land for $25,410,000. This saves land from being sold off to multiple different developers.
Development of Heron Bay is now moving forward
The city has received several different development proposals for what is known as the dogleg part of the former golf course. They had a meeting on Wednesday, May 17 at 4 PM to receive proposals and discuss or vote on what they feel is the best plan for development moving forward.
This portion of the former golf course is on the eastern side of the development and contains around 21 acres running parallel to Nob Hill Rd. right before the westward turn on Heron Bay Drive. Eleven proposals were received from real estate developers by the city's real estate representation. The selection has been narrowed down to four proposals from developers Ascend Mizner, DR Horton, Kenco communities, and Toll Brothers.
Each proposal comes with its own development plans. The top four current proposals being looked over include between 42 and 63 single-family homes at a range of different purchasing prices. All plans do offer access to new residential properties from Heron Run Drive. Each member of the commission was given a vote for their favorite proposal for development but no final course of action has been decided upon.
What Each of the four proposals is offering
The proposal from Ascend Properties and Mizner Development
Ascend-Mizner is proposing the development of 60 custom estate homes on lots measuring 75' x 140'. Actual homes will range in size from 3800 ft.² to 5500 ft.². All homes will include private swimming pools with one and two-story floorplans in classic coastal modern architecture
D.R. Horton Proposal
This large nationwide real estate developer is proposing the development of 63 homes with little information about the attributes of individual homes and lot sizes as of yet.
Kenco Properties Proposal
Kenco is proposing the build of 42 custom modern boutique-style homes in sizes from 3500 ft.² to over 5000 ft.². Individual lot sizes will measure 80' x 130'. Plans show upscale the landscaping and buffers at the entry to the community with additional community park space. Kenco would also like to collaborate further with the Heron Bay HOA and the city on further design plans.
Toll Brothers Proposal
Toll Brothers has submitted a plan for 52 individual homes ranging in size from 3200 ft.² to 5500 ft.² with lot sizes around 76' x 130'. They are proposing home prices to be around $1.7 million with a plan to submit a site plan for zoning by May 2024 and two begin actual development by June 2024.
For more details about the purchase prices for the land and inspection processes, etc. you can look at the proposal information reported through the Parkland Talk news website.
For more information about what is going on in Parkland including available Parkland homes for sale please contact us anytime.