The Most Desirable Outdoor Features for 2023 Home Buyers
Posted by Michael Citron on Tuesday, April 18, 2023 at 5:35:15 PM
By Michael Citron / April 18, 2023
Comment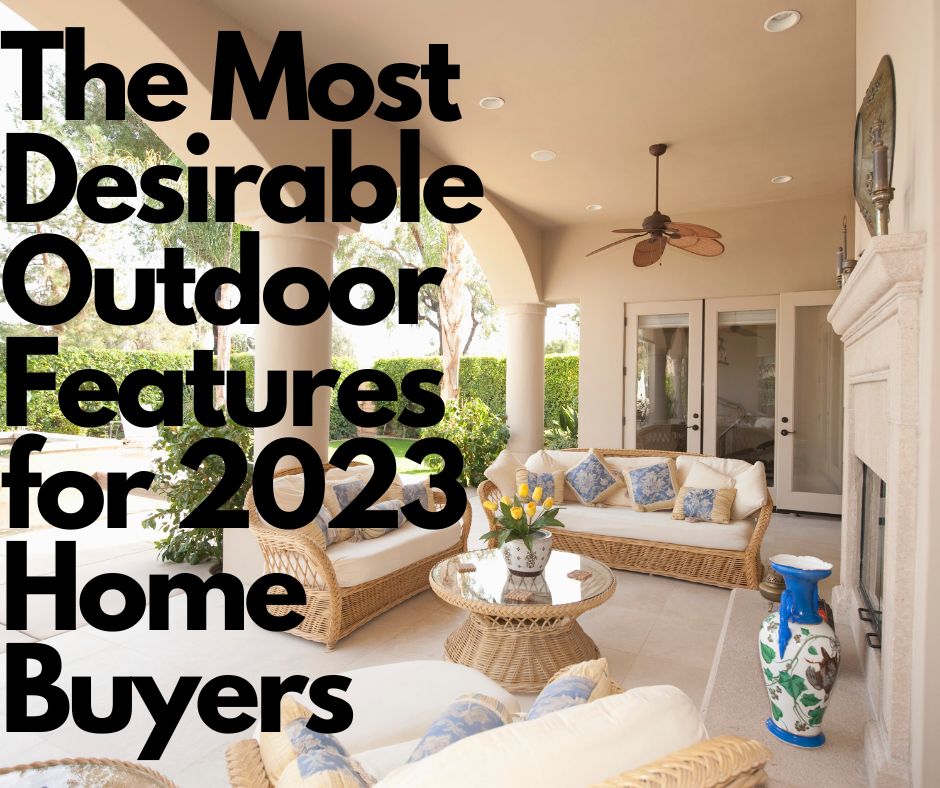 Outdoor spaces have grown in desirability for all homes across the country, especially in the last few years when homeowners spent the majority of their time in their own personal homes. Some home buyers looked for homes that specifically had great outdoor spaces trading their condos and apartments for a chance to enjoy the outdoors in a safe way.
But even before the events that started in 2020 and turned the country upside down along with the rest of the world Parkland homebuyers have been interested in great outdoor spaces. Home trends and features change as to what is popular among homebuyers but great outdoor spaces are always going to be popular.
Here are the most desirable outdoor features that buyers are looking for in 2023
Exterior lighting
The most popular outdoor feature according to a recent survey conducted by the company stucco is exterior lighting. Their survey found that 87% of home buyers in 2023 are searching for homes with great exterior lighting.
Exterior lighting brings extended useability to outdoor living spaces as well as a greater sense of security and it increases curb appeal exponentially. There's just something luxurious about having well-lit exterior spaces.
Parkland homeowners that are looking to sell their homes now or in the near future could benefit greatly by making sure their exterior lighting is in great condition. Also adding some extra lighting to areas like back patios so that they are easily usable into the night will help increase home value.
A patio
A simple patio is seen as a highly desirable and usable outdoor area for homebuyers in 2023. The survey mentioned above found that 82% of the home buyers they surveyed were hoping to find a patio in their next home purchase. It also found that a patio has become more desirable than a deck or other outdoor space.
Front porch
Having a front porch is very important to a majority of homebuyers this year. 81% of homebuyers from the survey stated that they would like to have a front porch space. Previously a front porch space was not incredibly important but it has come back around, especially in areas like Parkland Florida where the weather is great all year long. For some home buyers, a front porch gives the ability to enjoy a morning cup of coffee and wave to the neighbors. It can also give a place to sit down and relax while still being able to watch kids play in the front yard.
Your front porch also adds a warm and inviting feel to a home that increases the curb appeal and a welcoming field to a property. If you have a front porch on your Parkland home and are hoping to sell soon staging this area is a good strategy.
Making sure that your outdoor spaces at your Parkland home look their best and are staged well to highlight their useability (especially a majority through the year in our great weather) can help greatly in the success of selling your home. Any outdoor space is seen as highly desirable to home buyers in 2023.
For more information on selling your Parkland area home please contact us anytime.