The Most Important Listing Photo You Will Post
Posted by Michael Citron on Tuesday, May 2, 2023 at 7:22:44 PM
By Michael Citron / May 2, 2023
Comment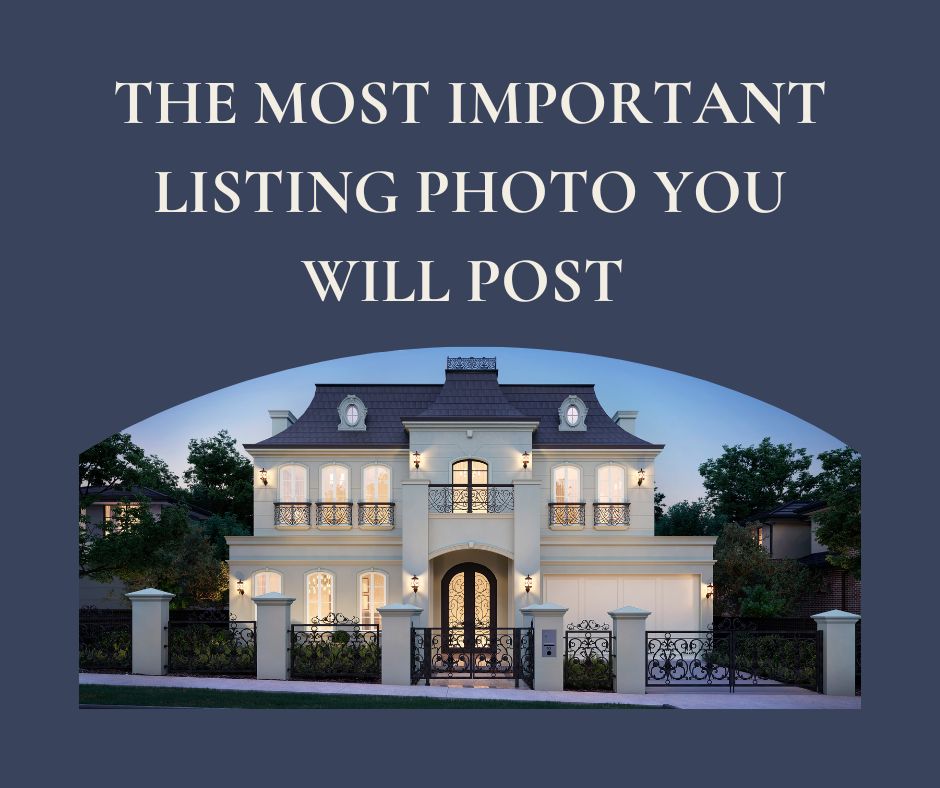 Almost 100% of Parkland homebuyers start their homebuying process by looking at homes they are interested in online. When looking through online listings 100% of us look at the photos of a home first. For this reason, it is incredibly important to use professional photography services for your online listing.
You want your home to show at its best through the photos because this will be the first impression and majority of potential Parkland buyers are going to see of your home. A potential homebuyer can quickly lose interest in a property just by the online photos and especially by the first photo they see attached to the listing. Most often this is going to be the front exterior of your home and this makes it the most important photo you will take for the success of your home sale.
Tips for a Great photo of the front exterior of your home
Since this will be the first photo buyers will see of your home, and it will help to determine if a buyer clicks on the listing for more information, it is crucial to take the best photo possible. There are some things that a Parkland home seller can do to get the front exterior of their home ready to show well in a listing photo
Lighting
The right lighting is the key to a great photo. Some photographers will say without the correct lighting and photo will not turn out well at all. There are different attributes around your home that will impact the lighting and also impact the best time of day to have a professional photographer take the main online listing photo of your home.
Items that will impact the best time to take an exterior photo of the front of your home include shadows cast from surrounding landscaping or the neighboring properties as well as the direction the home is facing and its sun exposure.
A twilight photo that showcases how the home looks as it is getting dark and that the outdoor spaces are desirable and able to use all day is becoming more popular. A great tip for taking a photo at twilight is to make sure you have great landscape lighting and outdoor lighting to truly highlight your home at this time of day.
Make sure the landscaping is neat and tidy
The front of your home makes a big impact but the landscaping around your home will also play a huge role in how your home is seen in its online listing photo. You want to get your landscaping as neat and tidy as possible. If you have the funds to do so, investing in professional gardening or landscaping services to get it as tidy as possible is a good idea.
A great tip for getting landscaping done for your photo is to do so a couple of days before your professional photo is scheduled to be taken. This allows the landscaping plenty of time to get completely cleaned up and adjusted for a perfect photo. It also gives you plenty of time without having to rush which helps ensure that everything will be ready for your appointment.
Consider a bit of strategic outdoor staging
Staging is the process of bringing in simple decor that helps a potential Parkland homebuyer see themselves utilizing the home. It places decor to enable someone to see the potential of the use of the property. For the front exterior of the home, this can mean properly staging the front porch or the area around the front door.
You want to make the front door look as inviting as possible. And if there is space to set up furniture on a front porch it is well worth doing so to highlight how this area can be used. Placing colorful pots that complement contrasting colors to the exterior of your home around the front door is a great way to draw attention to this area of the home and make it more appealing. A nice welcome mat and making sure the area is as clean as possible will also go a long way to make a buyer feel like they want to see what is on the other side of that nicely decorated door.
Making sure that all of your photos are the best they can be by hiring an expert real estate agent that can provide the best listing and marketing services that has a professional photographer who is trustworthy and ready to go will go a long way in the success of drawing potential buyers to your home.
For more information on selling your Parkland home please contact us anytime.