There are Some Great Gated Communities in Parkland: Should You Consider Purchasing in One?
Posted by Michael Citron on Wednesday, February 8, 2023 at 5:21:35 PM
By Michael Citron / February 8, 2023
Comment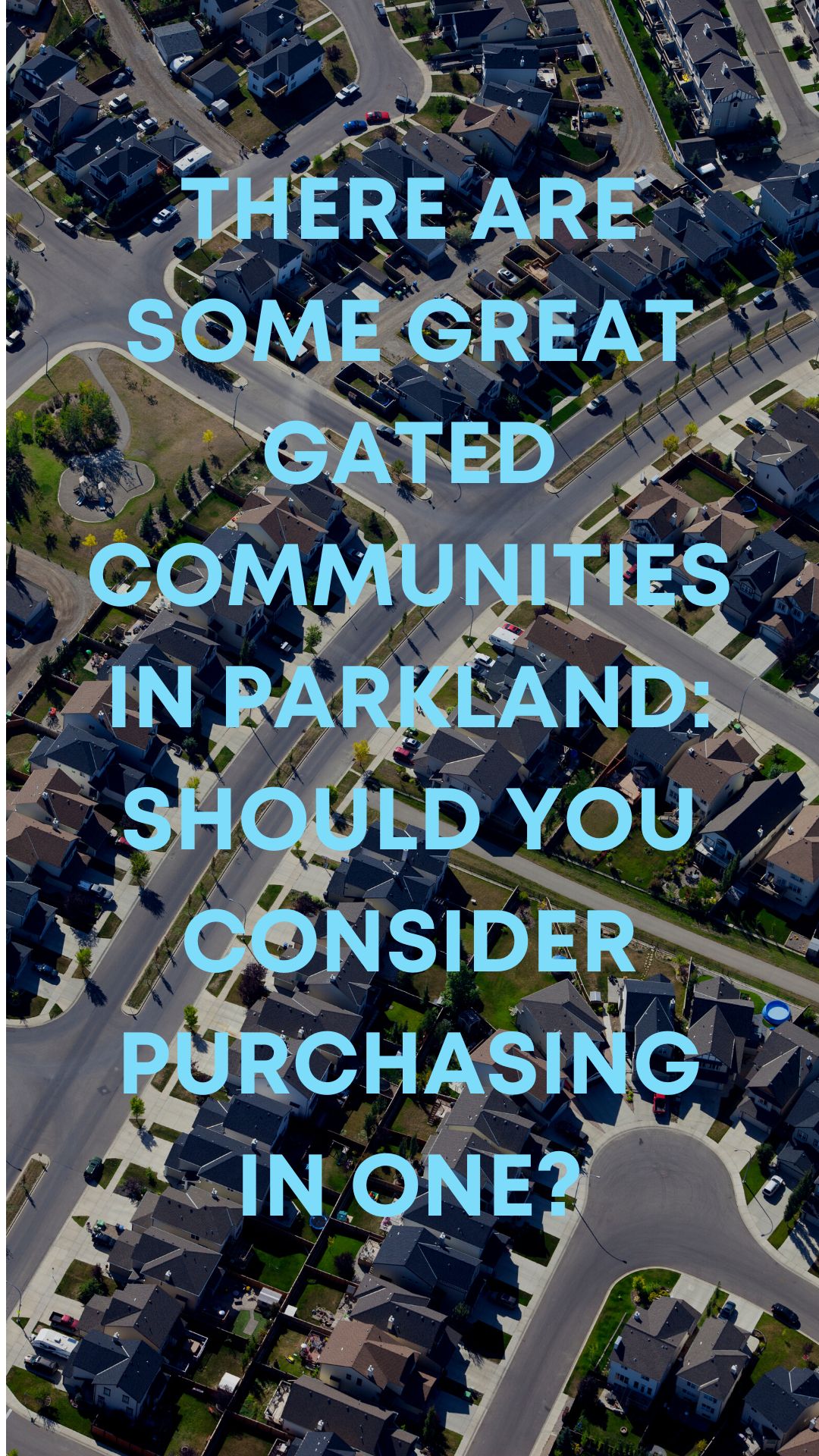 The town of Parkland Florida has many residential neighborhoods that are secured at the entrance by a gate only allowing those with a gate code or permissible entrance from a guard manning the gate inside.
These neighborhoods can be found all across America and are built with the intent of a higher level of security and privacy as well as limiting street traffic. While there can be some obvious perks to living in a gated community the price tag does come a little bit higher and it is worth considering all of the pros and cons before purchasing a home in one of Parkland's gated communities.
The benefits of a gated community
Quieter streets
Since access to the streets within the neighborhood is limited to those who own a home within the neighborhood or are visiting someone within the neighborhood this means that streets are much quieter with far less traffic as people cannot just pass through whenever they wish.
This makes for quieter streets that could be considered as safer for both driving and if you have small children who may like to utilize the street for riding bikes or other play.
They often come with an HOA
Having a community with a homeowners association can come with many benefits like the common areas being routinely maintained and kept up. This can include roads, sidewalks, curbs, and any generally owned area. This means no overgrown bushes along the streets. Some associations even cover the front landscape maintenance for homeowners which is a huge bonus.
Amenities
Often gated communities with homeowners associations will also come with several community amenities for the use of anyone living within the gates. The amenities of course vary greatly depending on the community itself. They can range anywhere from walking trails, to playgrounds, to dog parks, to clubhouses and swimming pools, to sports courts, and even country club-style establishments.
The drawbacks to gated communities
Having to open the gate
It may not seem like a big deal at first but taking a few extra minutes to open the gate or pass through it could become troublesome at times. This can be especially true if you are in a hurry to get to work and every minute counts. It can also set you back several minutes if there is a lineup of cars trying to enter or leave the access point at the same time.
Possible less privacy from neighbors
Often gated communities with HOAs will come with several standards for keeping your property maintained and what is considered up to standard for the overall beauty of the entire community. This could mean you are limited on what you are able to build in your yard or plant in your yard as well as what colors you can paint your home and how many cars you can park in front of it. Some people find this restrictive and limiting. They also find that their neighbors become a little more interested in what they are doing with their homes as compared to other residential neighborhoods.
Hosting friends requires extra planning
Hosting parties can be a little more difficult when it comes to getting guests through the gate. There also may be a limit on how many people you are able to have come into the community at one time unless you are using a designated space available to reserve for large groups.
For more information on Parkland homes including homes in gated communities please contact us any time.