Things to Consider When Building a Pool at Your Parkland Home
Posted by Michael Citron on Tuesday, February 14, 2023 at 10:18:54 PM
By Michael Citron / February 14, 2023
Comment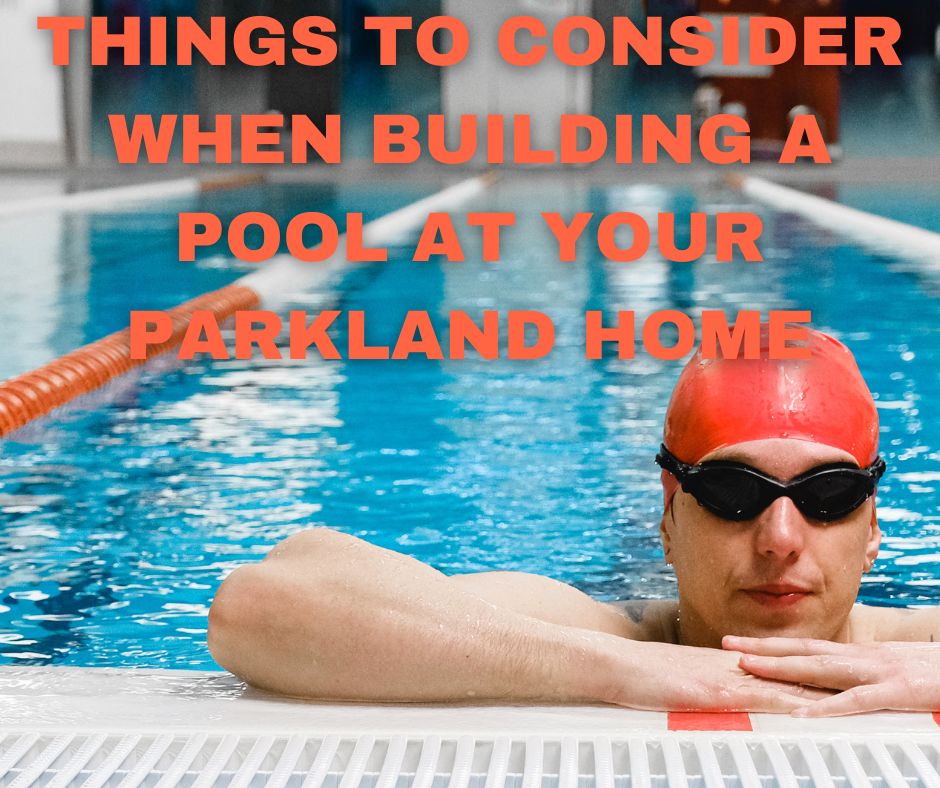 The state of Florida has some of the best sunshiny weather in the country. Because of this many homeowners in Florida have their own private pool so that they can enjoy the great weather from their own yards while staying cool. It is not uncommon to find a home in Parkland that already has a private pool but there are still some that do not.
If you own a Parkland home without a pool or are considering the purchase of a Parkland home without a pool and plan to put a pool in on your own, there are some things you will want to be knowledgeable of and consider to ensure it is your best choice.
Costs
Pools can cost a hefty sum not just in the materials and upkeep but also in the payment for labor. It is good to sit down and budget out the overall cost of the pool beyond just building it before getting started on the project.You want to factor in the cleaning and supplies as well as maintenance and upkeep to make sure that it is truly something you can budget for and want to spend the money on.
Deciding on the size
The size of your pool matters far beyond just how it will look and fit into your landscape. You want to ask yourself what activities you hope to utilize the pool for to make sure that it is the proper shape and size to make these things function easily. If you want to be able to swim laps in your pool you may not want a smaller size with an artsy curvature for example.
Deciding on the type
There is more to installing a pool than just picking out a shape and determining how much of the yard you want it to take up. Pools come in many different types the most common include chlorine, salt water, fiberglass, cement, and above-ground. It is good to know all of the different types as well as which is more eco-friendly and energy efficient if that is important to you. Or which is as maintenance-free as possible. Each type of pool will have its own cleaning demands and upkeep as well as cost.
Making sure to check with the local zoning
It is always best before starting any kind of project at your home where you are altering the property significantly to check with the local zoning ordinances where your home is located. For Parkland homeowners you want to check in with the city of Parkland about zoning and the ability to construct a pool on your property. You don't want to get into your project only to discover that you are building the pool too close to the property line and have to make painstaking adjustments to your plan.
If you are searching for a home in Parkland please contact us anytime. We are highly knowledgeable in Parkland real estate and are ready to help you find a Parkland property you will love.