Tips for First Time Parkland Homebuyers with Young Children
Posted by Michael Citron on Thursday, June 8, 2023 at 4:20 PM
By Michael Citron / June 8, 2023
Comment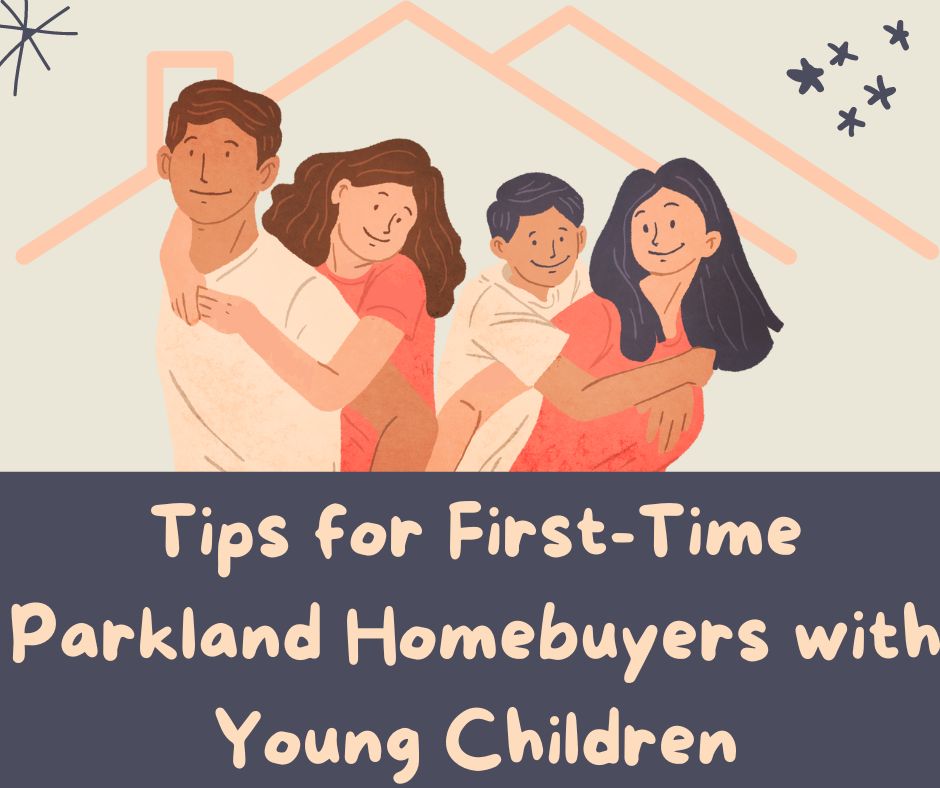 Purchasing your first home in the picturesque town of Parkland is an amazing and exciting adventure. Parkland is a highly desirable place to live, especially for young families hoping to settle into a safe and friendly community that has plenty to offer.
If you are purchasing your first home in Parkland and you have small children there are some different things probably going through your mind as far as questions and good things to think about that can affect how your home functions for your family. Choosing a Parkland home that fits your family is important. Here are some great things to consider as you look for Parkland homes.
The location
Picking the town of Parkland for a home purchase is in our opinion the best choice you can make in South Florida living. But what about a particular location within Parkland? What is the best neighborhood to move into in Parkland when you have small kids? What makes for a great family-friendly neighborhood?
Some high priorities on many young families' lists when choosing a home in any neighborhood are how close it is to schools, what specific schools an area is zoned for, the commute time to work, the proximity to afterschool activities, proximity to friends, possibility to make new friends inside the neighborhood, safety, distance to amenities, the quietness of street traffic, and more.
Arriving at an affordable budget
There are several different financial factors that a potential Parkland homebuyer can look into to arrive at the best personal home-buying budget for themselves. A preapproval letter from a lender is a good place to start but it is not a concrete answer to what price range you should be looking for in a Parkland home.
It is also good to sit down and take a look at your monthly personal finances and go over every expense you currently have that you will take with you when you move into a home. You want to subtract this amount from your take-home income to arrive at the available funds you have left to put toward housing. It is good to keep in mind that you will have costs beyond just the home payment and utilities. You will also be responsible for all maintenance and repairs and of course any upgrades or furnishings. You want to make sure that you do not stretch yourself thin and budget to use every last available dollar on your home.
It is advised by many financial experts that you only spend between 1/3 and 1/4 of your income on all of your housing costs per month. This should give a typical household plenty of money to pay mandatory bills and to have a little bit of room to spend on fun items like going out to eat or seeing a movie. You don't want to stretch your budget so thin that you are unable to enjoy the fun things in life.
Write out what you are looking for
Getting online and going to a home listing website to look at what is for sale in Parkland can be fun. But it can also quickly become overwhelming when you do not put in any search parameters for the home. It will bring up a list of everything and you will discover that there may be several properties you would never even consider because they don't have enough bedrooms or are just completely outside of what your preferences would be.
The best way to start shopping for homes is the first write out what exactly you want from your home. Start by listing out what you need from your home that is not negotiable, what you would like from your home, and what would be a dream to have in your home. Knowing exactly what you need and what is not negotiable in your first home will help to narrow down your search and make it much less overwhelming.
Of course, the best way to shop for a Parkland home is to hire a local trustworthy Parkland realtor and talk over your list of what you are looking for in your first Parkland home. We make it our job to be your professional home shoppers and can narrow down the number of available homes even further at a much quicker pace so you are not wasting your time looking at homes well outside of your expectations.
If you are looking for the best possible help finding your first Parkland home please contact us. We are highly knowledgeable in Parkland real estate and make it our focus to find the best Parkland home for you.