What a Parkland Home Appraisal is Used For and How to Prepare for It
Posted by Michael Citron on Thursday, April 13, 2023 at 2:02:36 PM
By Michael Citron / April 13, 2023
Comment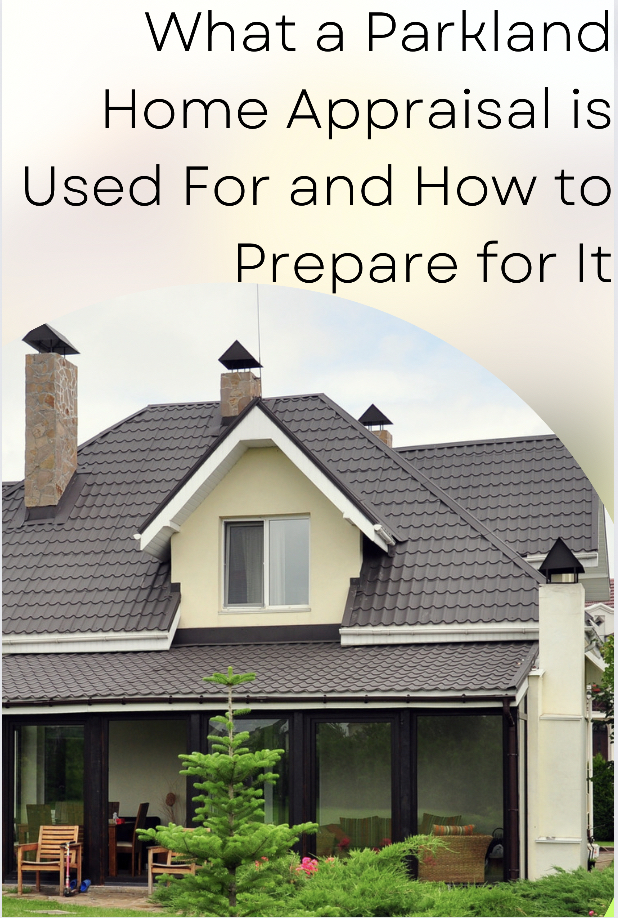 A home appraisal on a Parkland home is by no means a little-known process or a brand-new one. There are many different reasons why a Parkland homeowner or homebuyer may need a home appraisal.
For a Parkland homeowner, you may decide that you would like to refinance your mortgage to try and obtain a lower rate or a lower payoff. Potential Parkland homebuyers may be in the middle of a purchase process and the bank has required a professional appraisal to ensure that they are not loaning out more money than the property is worth. Some Parkland home sellers might decide that they want a professional opinion on how much their home is worth to help them arrive at the best asking price.
Explanation of a Home Appraisal
The purpose of a home appraisal is to have a licensed professional look over the property and determine its current value. The appraisal process comes to the valuation through a list of information including looking over the details of the home itself in person by a licensed appraiser. The appraiser will also take into account recent real estate trends in the area where the property is located and how much homes have sold for in that area recently.
The in-person appraisal process can take anywhere from 1 to 3 hours depending upon the size and attributes of the property itself. The licensed professional will have a form with them to collect and write down information about the property including measurements and amenities of the home. They will also write information about the condition and how the home compares to other properties in the surrounding area.
Often an appraiser will take photos of the property to help them back up their notes. It can also help them add more thoughts while they are compiling the final appraisal report back at their office. They will look into any upgrades that have been made to the home and will also check into whether the work was permitted and the quality of the work. All of these factors go into the actual value of the home.
What Parkland homeowners can do to prepare for an appraisal
If you are a Parkland homeowner and need to have an appraisal performed on your property for the purpose of refinancing a home loan or selling your home there are some steps you can take to help the process go more smoothly by preparing your property.
Put together any information about work you have done
If you have made any changes to your home including just cosmetic upgrades it is a good idea to get all the information together about the work you have performed on your Parkland home. Try to sit down and make a list of all the upgrades that have been done and completed on your home since you took ownership. After making this list it is a good idea to attach any corresponding permits as well as receipts that would detail how much money you put into the project.
Check everything around the house to see if any minor repairs are needed
Take a detailed walk-through of your home and scrutinize it as if you were purchasing it brand new and expect it to be in perfect condition. Find any minor cosmetic details that might need some quick attention. This can include cracks in paint or a loose piece of a stair rail. Test all of your light fixtures to make sure they are working properly. Make sure security systems are running their best. Run your appliances to ensure that no problems will be found when the professional appraiser does it.
Declutter and clean
Once you have looked over important details that could use a quick fix and could help the property to retain a higher value it is time to get prepared for the actual walk-through. Make sure to present your home in its best way for getting rid of clutter and deep cleaning. Make sure to pay special attention to the exterior of the home and have the landscaping cleaned up to add to the curb appeal of the home.
Make everything easy and accessible for a walk-through
If you have pets in your home it is a good idea to plan to have them stay in a designated area of the property and clearly communicate to the appraiser that the animals will be in that one area. You could also have them take a short adventure with you or ask a friend or family member if they would mind keeping your pets during the appraisal. This will help the appraiser to have easy and uninhibited access to the entire property.
Additionally, it is good to make sure that anything you keep under lock and key is also open and ready to access. This could be areas like the attic or the storage shed in the backyard. You want to make sure that every part of the property is available for the appraiser to look over.
An appraisal on a Parkland home is a key part of important processes like buying or selling and refinancing. Knowing what to expect and how to prepare for it can help the process go smoothly and may even help you to have the best price possible documented on your appraisal.
For more information on buying or selling homes in Parkland please contact us anytime.