What to be Aware of if You Find a Parkland Home Next to a Vacant Lot
Posted by Michael Citron on Thursday, March 23, 2023 at 2:19 PM
By Michael Citron / March 23, 2023
Comment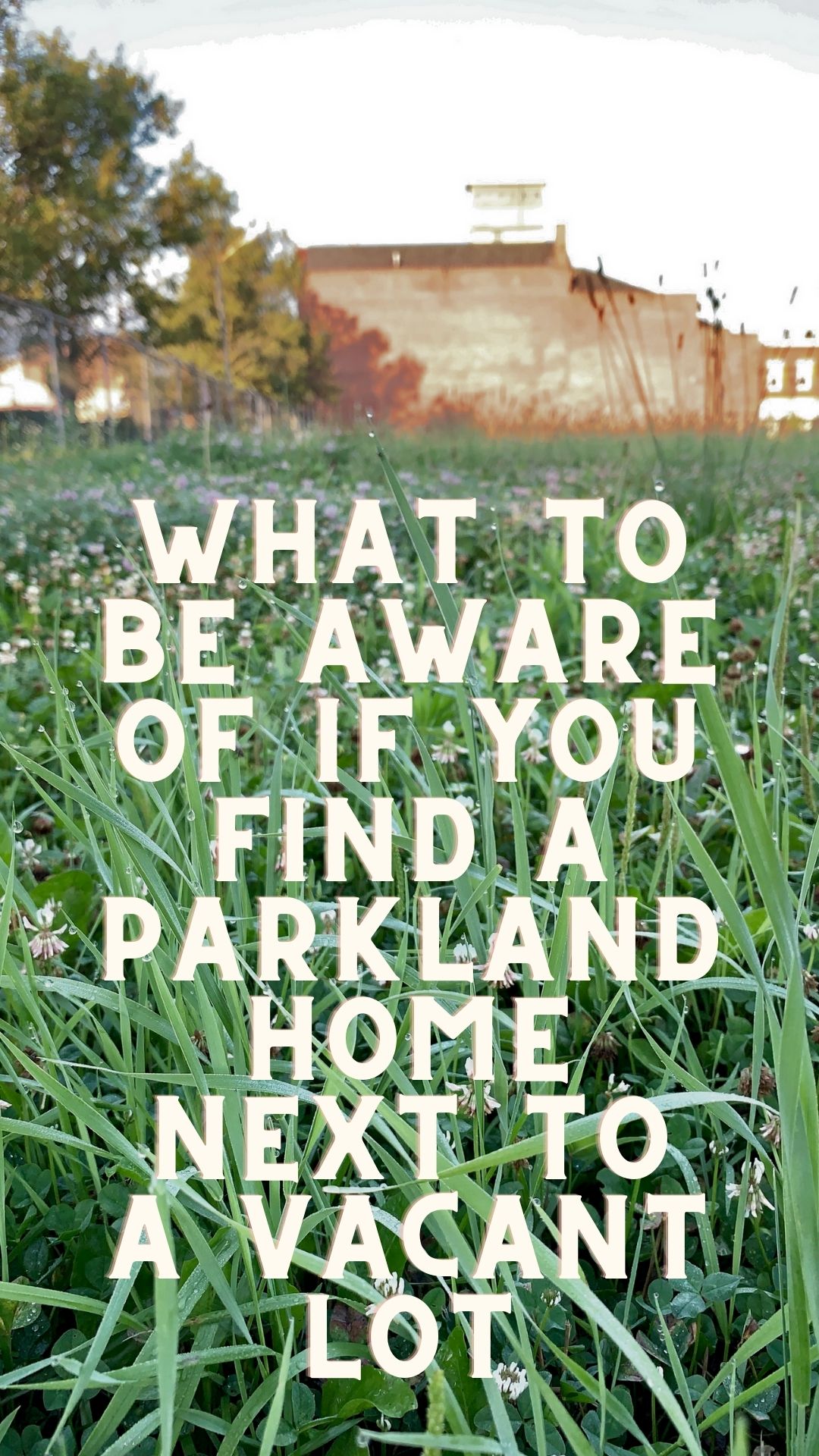 When you finally found a Parkland home that you love and it has the added bonus of being next to a vacant piece of land that offers even more privacy. What could be better? But there are some things to consider about the potential for the future of that vacant lot before you decide to sign on the dotted line of this seemingly dream situation.
It is always good to consider what possibilities could happen on an empty lot of land that is sitting right next to a great home for sale. While there is no way to tell exactly what the future of the vacant land holds there are some ways you can be more knowledgeable of the possibilities.
First, do your homework about local regulations
A vacant lot of land can only be developed within the guidance of the local zoning laws. Check out the zoning laws for that specific plot of land to see what is and is not permissible to be developed there if it ever is sold to someone that plans to do so.
What you want to ensure is that there will be no permissible use for something to be developed that you would not consider ideal to live next to in the future. If the land is only zoned for residential buildings this can be a good sign. A vacant lot that sits on the shared boundaries of an easement or a conservation area is even better as this further limits the use of the land.
What about land that is zoned as mixed-use or commercial already?
If you ask questions from the local zoning authority that the land is located in and you find that it has zoning for a mixed-use or commercial use this means it has the potential to be developed into several different things. Some of which you may not be excited about living next to you.
Land zoned as a mixed-use could be a mix of both residential and commercial spaces which might be OK for some Parkland homebuyers. In some cases, it can bring up the value of homes because future potential buyers see that as an amenity of the housing community to be able to access modern amenities steps from their front door. But it might also mean that you end up living next to apartments, condos, or other multi-family housing that could obstruct views or bring in a lot more traffic and noise to the area.
If the vacant lot is zoned solely for commercial use this could mean that you might end up living next to a shopping center or even a gas station. Often homeowners hoping to find Parkland homes in quiet areas do not find this an ideal situation with the possibility of commercial development right next door in the future.
If the land is zoned as commercial it is a good idea to look into the planning department to see if any land-use permits have been submitted or are being discussed. It is also good to know if the property has plenty of access to it already and look into the possibilities that it might mean alterations to the road infrastructure so that the land has more traffic access.
Now think over your future in the home
After doing your homework and researching all of the possible scenarios that would be permissible for the vacant lot of land it is good to mull it over for a while to decide if the home really would still be your dream property right now and later should something be developed on the vacant land.
It is also good to remember that even if the land is zoned a certain way a developer could still petition for the land to be rezoned into something else. Make sure to do homework on how easy it would be to get this lot of land rezoned. You also want to consider the potential impact it will have on your property and the ability to sell it should you decide to do so. You don't want to purchase the home with the plan of selling it should any development plans come into play in the future. This could hinder how successfully you sell the property.
Look into the possibility of buying the land if you are able
If you have the ability to, it may be in your best interest to purchase the undeveloped land so that you have the right to make the decision on what happens with the land. There are some things to consider when you own a vacant lot of land such as neighborhood kids playing in it. And the possibility of turning it into an extended area of your outdoor property but also what that would look like to maintain it with time and cost.
For more information on finding the perfect Parkland home to fit your needs and lifestyle please contact us anytime.