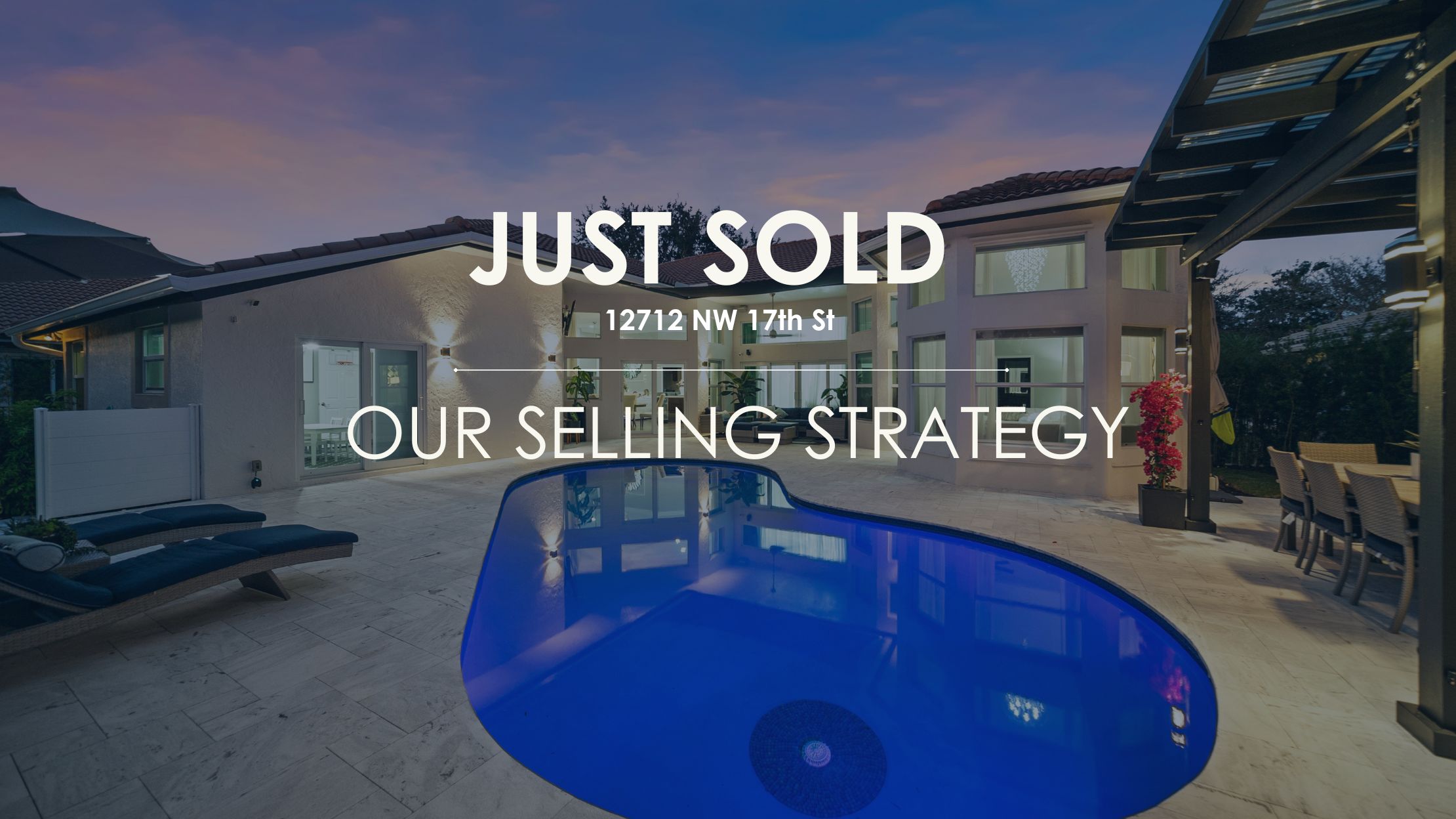 Marketing That Makes A Difference

We Have the Creative Talent In-House To Showcase and Present Your Home To The Masses.
The old adage, "You can't judge a book by its cover" is passé today. Our Generation is fast-paced. Easily influenced by what we see online we are an image-oriented society. First impressions really do count! Every piece of information on your property, whether it be a brochure, photography, the wording in the Multiple Listing Service, a presence on the Internet, a Virtual Tour, or a well-placed advertisement, must show your home in the best possible light.


How We Sold 12712 NW 17th St, Coral Springs, Fl
Step 1: Photography
The most commonly viewed aspect of your home is the photos. With our in-house team, all photography and videography are done under the same roof. We do not outsource to 3rd parties. Using our resources to have the most cutting-edge equipment to capture your home in the most appealing condition ensures client satisfaction in a timely manner, unlike any other team. We go above and beyond to make sure that the photos you see portray the home in its best light.

Photography For 12712 NW 17th St:


Step 2: 4K Cinematic Video

Videos have been so influential to a growing real estate market that thrives in the digital realm. More recently, we have seen an influx of out-of-state buyers, and powerful marketing videos have become so impactful to buyers who seek more than just photos. As you can see in this video we have added a creative and cinematic element to our videos, our goal is to become trendsetters in Real Estate marketing. As you can see here our client was so thrilled with how we performed and gave us a video testimonial so that other sellers know and share a similar experience.

Below You Will Find How
Step 3: Print/Social Media
We take our marketing seriously... That means spreading the news of your home on the market to the masses! We use hyperlocal marketing with our print and created digital ads to make sure anyone and everyone in your home has seen your home via social media or print. For this home, we sent out our print marketing and blasted our creative content all over social media and created a buzz in the community.

During all phases of a listing from the initial paperwork and promotion through the very last details of the closing, we personally attend to all of the details. As a result, the large majority of our transactions come through referrals and repeat business.